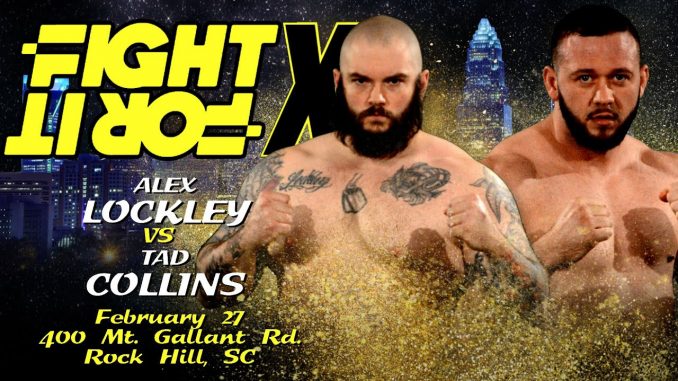 Every story has a hero and a villain. Unfortunately, Alex Lockley, fighting out of the Fuquay-Varina, NC academy Schell Shock BJJ, would play the role of villain to Fight For It X's South Carolina crowd. Who was the local kickboxing hero? It would be Tad Collins, representing Modern Warrior MMA. Collins confidently walked into the arena with the look of part gladiator and terminator.
Heavyweights in kickboxing can end fights at any moment. It took roughly 23 seconds and just as many strikes to conclude this bout.
Collins emptied both barrels, leaving Lockley on his back and his arms wide open, embracing the heavens. As violent as this knockout looked, Lockley did recover in a very short period of time. The victorious Collins and Modern Warrior MMA camp did not fail to impress their fans. With the win, Collins evens his record at 2-2.
Looking for more combat sports action? Download the Fight for It App to play Daily Fantasy for Combat Sports on iPhone or Android!