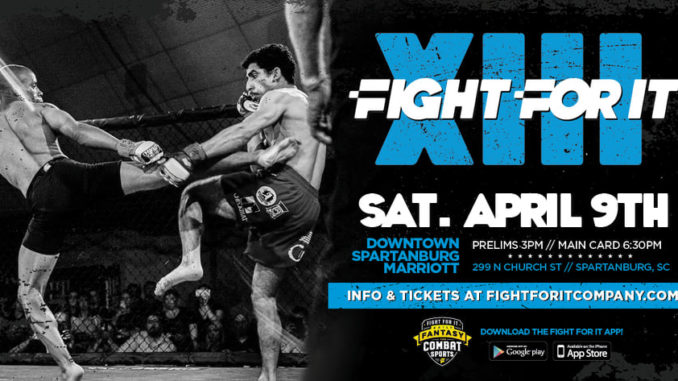 On April 9, 2022, Spartanburg gets lucky. Fight For It XIII will bring non-stop combat sports action to the Hub City in its first program of 2022.
With its multi-discipline martial arts events, Fight For It has become a valuable testing ground for the region's top up-and-coming fighters, including current UFC fighters. At the Downtown Spartanburg Marriott, on April 9, the Carolinas' top prospects will once again test their mettle under the promotion's bright lights.
Preliminary bouts start at 3 p.m., with the Main Card kicking off at 6:30 p.m. Tickets are available now in the Fight For It Store.
Be sure to download the Fight For It App on iPhone or Android for all the fantasy sports action you can handle! And stay tuned to FightForItCompany.com for previews of Fight For It XIII bouts as they're announced.