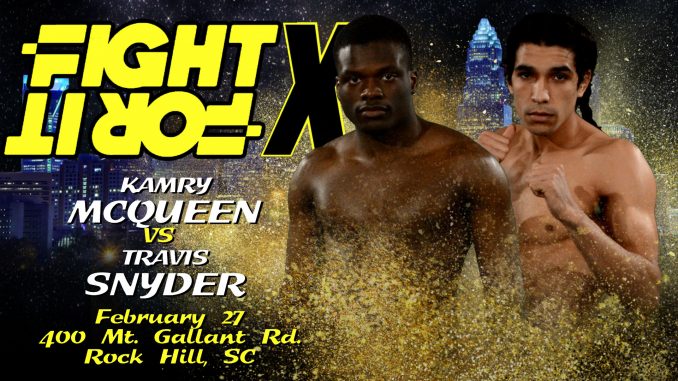 Kamry McQueen and Travis Snyder gave the judges a tough job at Fight For It X.
Snyder came out strong in the first, scoring two knockdowns — via a leg kick, followed by a push kick to the body — and continually battering the lead leg of McQueen. Though aggression and output, the Modern Warrior MMA fighter, in his debut, seemed to be taking an early lead.
But McQueen, fighting out of Eight Points Muay Thai, maintained his composure and weathered the early storm. In the later rounds, he found his range, with nimble combinations in the pocket and chipping kicks to the legs and body at range.
By the third, Snyder appeared fatigued as McQueen seemed relatively fresh, bringing pressure in the final minutes, and even scoring a leg-kick knockdown of his own. It was a close fight, with both men showing remarkable skill and composure for debut outings. Ultimately, Snyder's early offense and steady counter-striking through the end ultimately earned the judges' decision.
Looking for more combat sports action? Download the Fight for It App to play Daily Fantasy for Combat Sports on iPhone or Android!