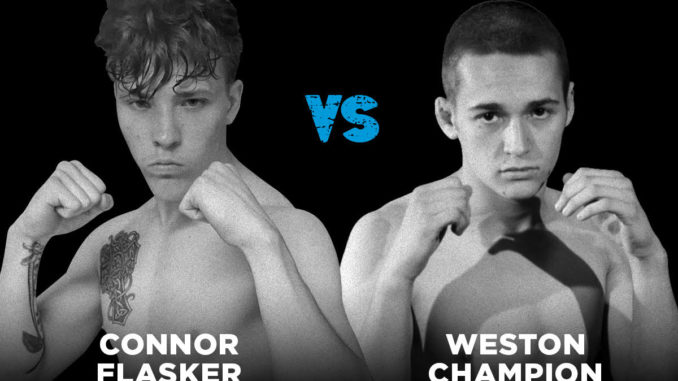 In a close-fought debut at Fight For It XI, Gym-O kickboxer Weston Champion edged out a decision victory against Jake Morris, largely by making smart use of his reach advantage to keep Morris from finding his range in the infight. It was a strong debut, which gave Champion an early boost on the ledgers, but in his second outing, his reach advantage will likely be negated.
Like Champion, the Combat Performance fighter Connor Flasker stands 5′ 11″, meaning both men will need to adjust more to working inside each other's range and, hopefully for those watching, getting comfortable exchanging blows in the pocket.
Flasker arrives following a debut loss, eager to right the record in his own second outing. Ultimately, victory will belong to whichever man can master the range, keep moving evasively, and attack effectively in a match of equal range and experience.
---
Fight For It XIII goes down Saturday, April 9 at the Downtown Spartanburg Marriott in Spartanburg, SC. Purchase your tickets now at fightforitcompany.com.
Be sure to download the Fight For It app on on The App Store or Google Play to pick your fantasy winners at Fight For It XI. The pool is free to play and will award the top three scorers with their share of a $500 cash prize.