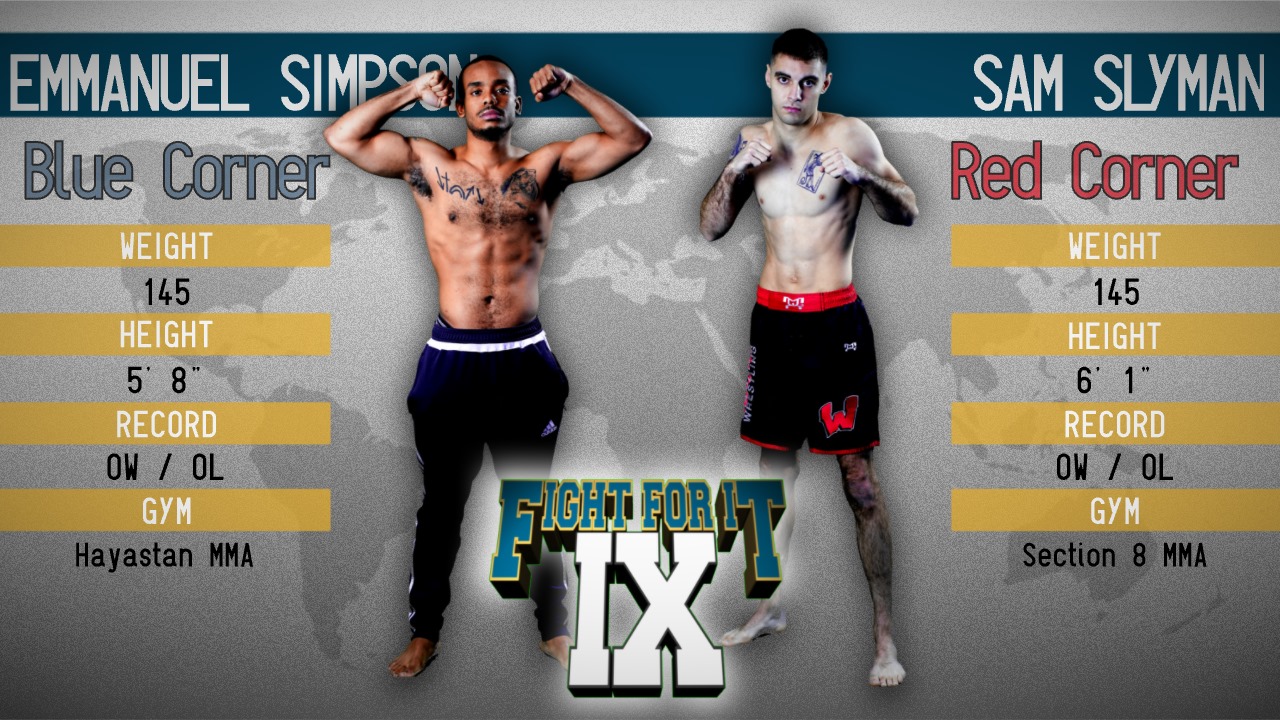 Hayastan MMA's latest prospect, Emmanuel Simpson, displayed dominant grappling and sharp boxing in his debut against Section 8 MMA's Sam Slyman.
After stunning Slyman with a heavy cross in the first, the two fighters offered a slick scramble, with both threatening leg-locks before Simpson fell into the guard of Slyman and kept steady top pressure.
In the two remaining rounds, Slyman seemed wary of Simpson's striking power and kept him locked in guard, while Simpson stymied any submission attempts and kept a grinding pressure against the fence, peppered by ground and pound.
At the end of round three, the judges granted their decision to Simpson for his consistent aggression and dominant performance on the feet and on the ground.