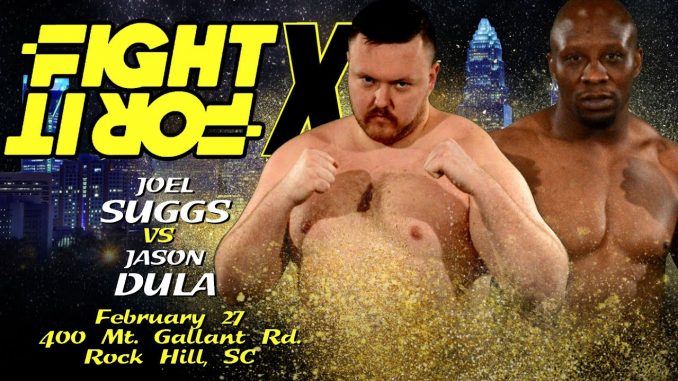 One way or another, the "0" must go when undefeated fighters meet. Heavyweight goliaths Joel Suggs (Eight Points Muay Thai) and Jason Dula (Atlantic MMA) clashed in what turned out to be a technical display of kickboxing by Suggs and an aerial display from Dula.
In the first round, Dula showed he came to put on a show with jump kicks and long range attacks. But Suggs remained calm in response, and worked a steady jab to force Dula backward. But despite the steady response from Suggs, the round seemed to favor Dula. 
Rounds two and three saw Suggs make the necessary adjustments. He began pressuring by cutting angels and throwing combinations. He went high with punches and low with leg kicks. This continued to the end of the fight and it was enough to stifle Dula, who had no answer for his larger than life opponent. After the final bell, Suggs remains undefeated via unanimous decision.
Looking for more combat sports action? Download the Fight for It App to play Daily Fantasy for Combat Sports on iPhone or Android!