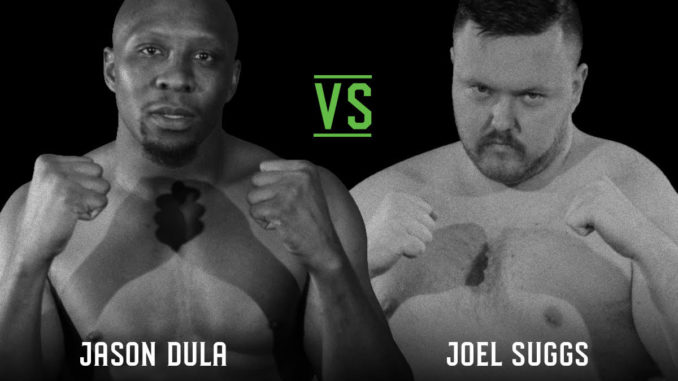 The super-heavyweights return for a rematch where Joel Suggs of Eight Points Muay Thai hopes to retain his winning streak while Jason Dula of Atlantic MMA aims to avenge his previous loss.
In their first meeting, the fighters proved they are both ready to leave it all on the line. Dula impressed with his display of athleticism, but Suggs seemed to have his number dialed in as he bit down on his mouth piece and came forward, planting his heavy legs to throw a barrage of leather into Dula's path.
Suggs may have scored the unanimous victory on their first go-around, but don't be fooled into thinking it wasn't a close bout. While Dula didn't come away victorious, it wasn't a slaughter either, and after having already faced one another, it will be interesting to see what adjustments each fighter has made to prepare for the sequel.
This is one bout you want to be sure you are in your seat and prepared for the action.
---
Fight For It XII takes place on Dec. 18 in Gaffney, S.C. Purchase your tickets now at fightforitcompany.com.
Be sure to download the Fight For It app on on The App Store or Google Play to pick your fantasy winners at Fight For It XI. The pool is free to play and will award the top three scorers with their share of a $500 cash prize.