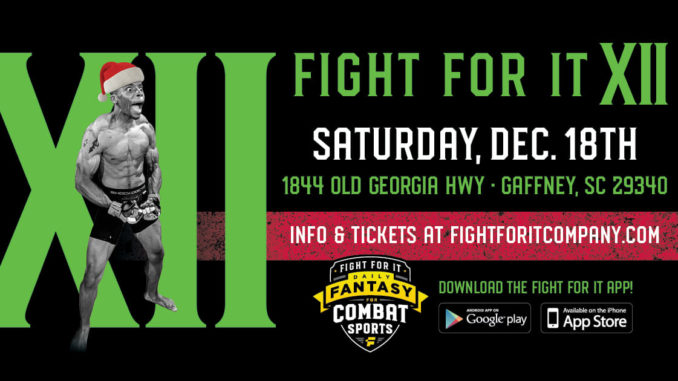 The gifts come early for combat sports fans in the Carolinas! On December 18, Fight For It returns to Gaffney, S.C., for Fight For It XII.
The third Fight For It card of 2021 promises more of the explosive action, exceptional talent, and martial arts spectacle that the promotion has become known for. With bouts planned in MMA, kickboxing, and combat jiu-jitsu, Fight For It XII promises another evening with delights for fans across the martial arts spectrum, featuring the top talent in the region!
Tickets are available now in the Fight For It Store.
Be sure to download the Fight For It App on iPhone or Android for all the fantasy sports action you can handle! And stay tuned to FightForItCompany.com for the latest previews of Fight For It XII bouts, as they're announced.