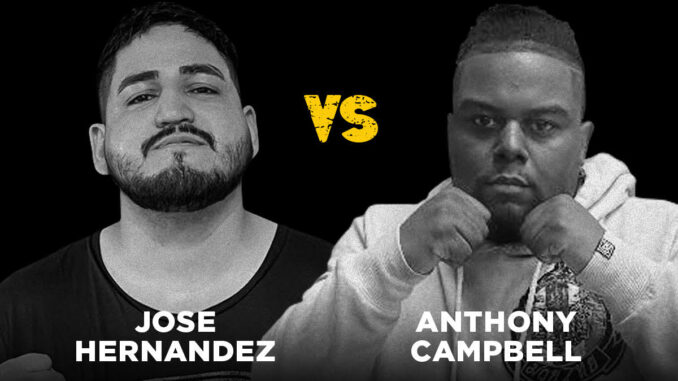 Anthony Campbell has been racking up wins since his last appearance in the Fight For It ring at Fight For It XII in 2021. Back then, his crisp boxing combinations and bludgeoning knees in the clinch — swift and deadly even in the later rounds — carried him to victory. And with another three wins under his belt since then, the now 4-1 Campbell returns to the promotion to claim another trophy.
To do that, though, he'll have to best another experienced challenger. Squaring off against Campbell, Jose Hernandez is looking to change the balance of his 2-5 record. Campbell has the stronger record on paper, but it would be unwise to count out Hernandez too soon. Both men can deliver heavy shots to turn the tides in their favor at any moment.
---
Combat sports action returns to the Downtown Spartanburg Marriott in Spartanburg, SC when Fight For It XIV kicks off on Saturday, February 18. Catch every bout live in-person, or via pay-per-view, with tickets available now at fightforitcompany.com.
And be sure to download the Fight For It app on on The App Store or Google Play to pick your fantasy winners at Fight For It XIV. The pool is free to play and will award the top three scorers with their share of a $500 cash prize.