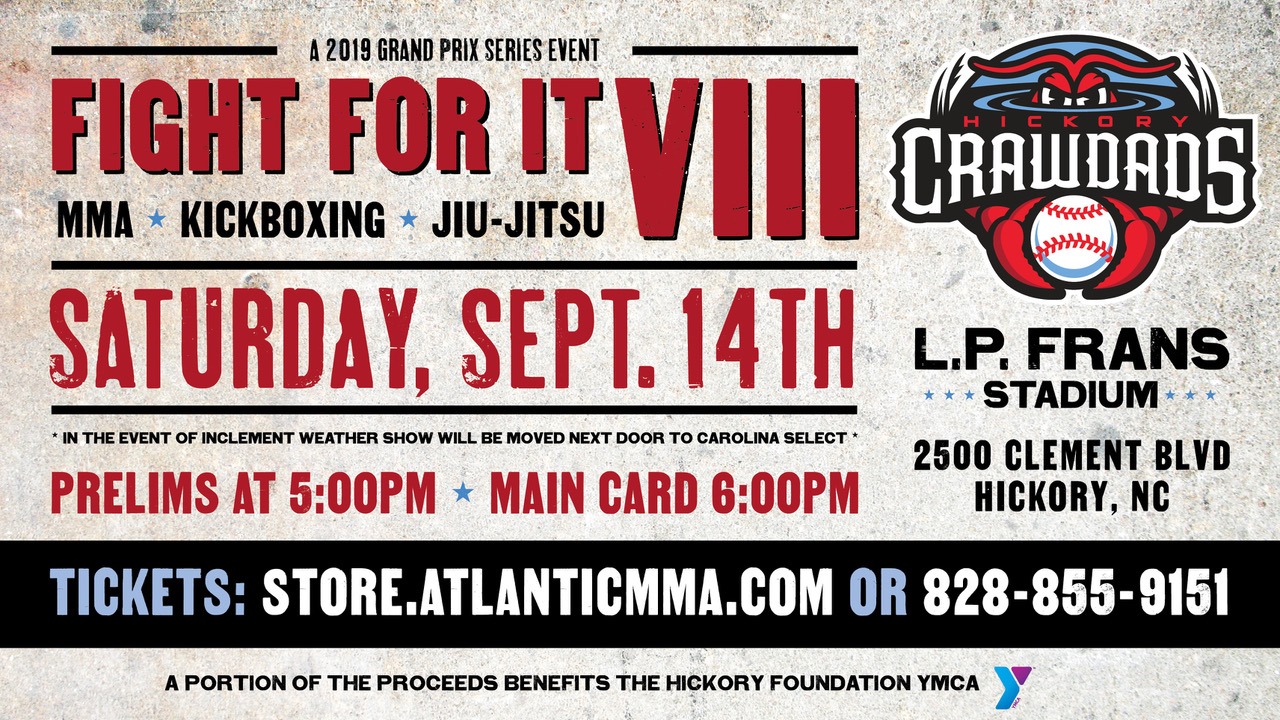 The eighth Fight For It event once again unites multiple disciplines of combat sports — mixed martial arts, kickboxing and submission grappling — allowing athletes to showcase their skills on a shared stage.
In addition to hosting the event in a new venue, Fight For It VIII also promises spectators plenty of action. The card features both professional and amateur MMA, including two amateur MMA title fights, as well as two amateur kickboxing title bouts.
It also marks the return of the promotion's Quintet-style Team Jiu-Jitsu match-ups as Durham's Elevate MMA defends its title against Gastonia's Gym-O.
Further, Fight For It VIII is the last opportunity for athletes to accumulate points in the 2019 Fight For It Grand Prix , with championship bouts on the line for the series finale on Nov. 23.
Fight For It 8 will be presented in partnership with the Hickory Crawdads on Sat. Sept. 14 at L.P. Frans Stadium in Hickory, N.C. (In case of inclement weather, the event will be held next door at Carolina Select.)
Tickets are on sale now at store.atlanticmma.com. A portion of proceeds from ticket sales will go to support Hickory Foundation YMCA.