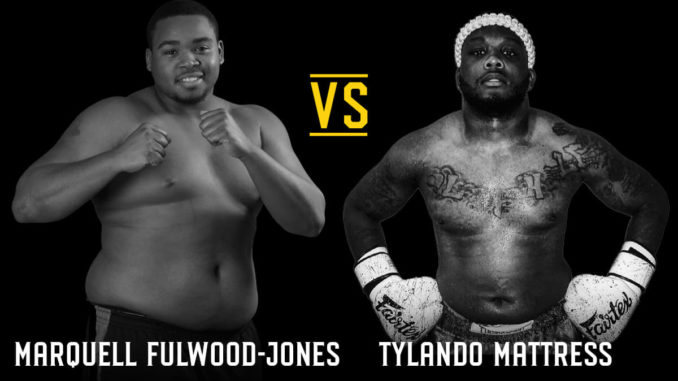 Tylando Mattress is a finisher who believes in his power. And once you've heard him land a right leg kick, you will believe in his power, too.
But Marquell Fulwood-Jones is a heavy hitter as well, and has more rounds on the books — even though the decisions have not always gone his way.
That shouldn't be an issue here; don't expect this battle of heavyweights to go the distance. The 4-2 Mattress likely will bring the brawl to 2-3 Fulwood-Jones to fight and if he's not ready, say goodnight. A big man's technique is his power, you use it or you lose it. All of Mattress' wins have been finishes and, unless Fulwood-Jones can find the right shot first, this one will be no different.
---
Be sure to download the Fight For It app on on The App Store or Google Play to pick your fantasy winners at Fight For It X. The pool is free to play and will award the top three scorers with Fight for It merchandise prize packs.