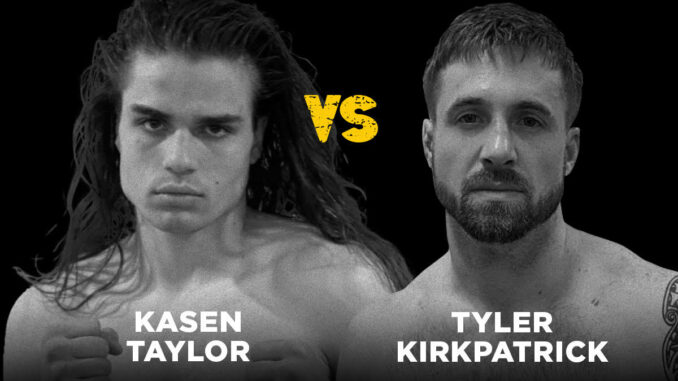 The fight between Kasen Taylor and Tyler Kirkpatrick promises to be a frightening display of raw power and unrelenting aggression. These two young athletes are known for their ferocious fighting styles, and their intense determination to finish their opponents.
In the cage, these two warriors will unleash their full arsenal of skills, using a blend of boxing, wrestling, jiu-jitsu, and kickboxing to attack their opponent. Their strategic approaches will test the limits of the one another, drawing out one another's attacks and hunting for the finish.
However, what truly sets these two apart is their grit and pure toughness. Tyler Kirkpatrick has demonstrated his willingness to walk through a barrage of punches in pursuit of the takedown, while Kasen Taylor has shown the ability to maintain his focus and defend against takedowns. He will test Kirkpatrick's appetite to eat kicks and punches to the head.
This fight will have two modes, one a test of patience — a battle between two samurai warriors fighting on a delicate balance beam. The second will be a showdown of brute force and merciless aggression, like a bar room brawl fought in a closet rather than a cage. The outcome is uncertain, but one thing is certain: the fans are in for a wild ride as these two warriors battle for dominance.
---
Combat sports action returns to the Downtown Spartanburg Marriott in Spartanburg, SC when Fight For It XIV kicks off on Saturday, February 18. Catch every bout live in-person, or via pay-per-view, with tickets available now at fightforitcompany.com.
And be sure to download the Fight For It app on on The App Store or Google Play to pick your fantasy winners at Fight For It XIV. The pool is free to play and will award the top three scorers with their share of a $500 cash prize.