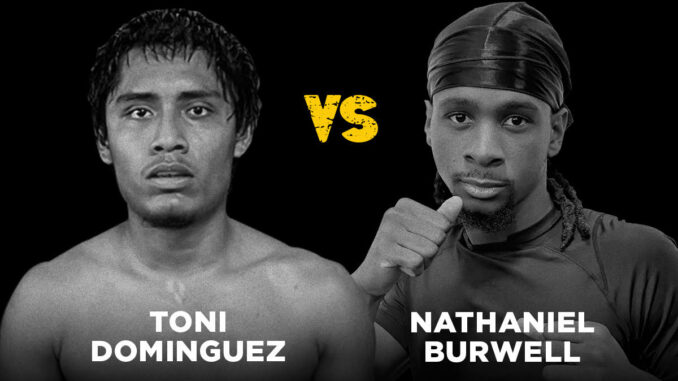 Returning to the Fight For It ring, Nathaniel Burwell will square off against Toni Dominguez from Team ROC Harrisburg. Burwell — whose team, East Coast Fighter is well known for their kickboxing prowess — has a record of one win and one loss in the Fight For It circuit. However, Dominguez is ready to turn the tables and come out on top against Burwell.
In previous fights, Burwell was caught off guard by Tee Yang and suffered a defeat. But he bounced back in his next match against Landon Bush, showing improved defense, offense, and composure. This time around, he's even more prepared and determined to come out victorious. With the experience, confidence, and support of the Fight For It fan base, Burwell is expected to be the heavy favorite in the match set to take place on Feb. 18.
But Dominguez might just have the tools to upset Burwell. To do so, the debuting fighter must force Burwell into a boxing match, and hope to deliver a sharp reminder of how Tee Yang knocked him down at FFI XII. Dominguez has to also win the crowd. It's no easy task, but in this sport anything can happen. Will Burwell come out on top or will Team ROC Harrisburg surprise us all? Tune in to find out!
---
Combat sports action returns to the Downtown Spartanburg Marriott in Spartanburg, SC when Fight For It XIV kicks off on Saturday, February 18. Catch every bout live in-person, or via pay-per-view, with tickets available now at fightforitcompany.com.
And be sure to download the Fight For It app on on The App Store or Google Play to pick your fantasy winners at Fight For It XIV. The pool is free to play and will award the top three scorers with their share of a $500 cash prize.