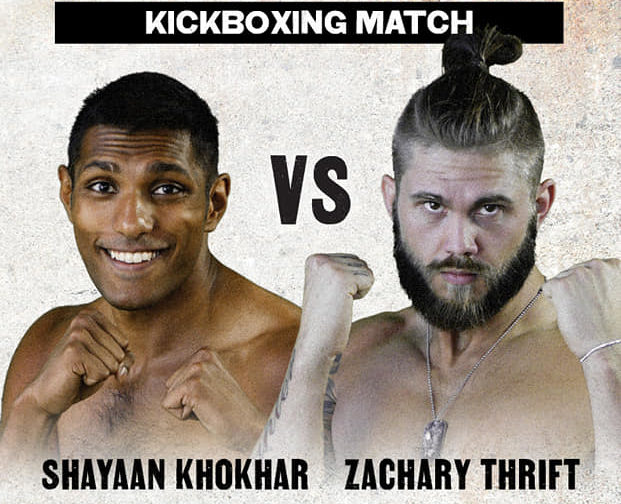 Both Shayaan Khokhar and Zachary Thrift earned decision victories at Fight For It VIII, landing each fighter with a balanced record at the end of the bout. (Khokhar walked away at 3-3 after defeating Omar Reade, while Thrift moved to 1-1 after beating Allen Jackson.)
On Saturday, at Fight For It IX, both men will once again introduce some asymmetry into their records and build the start of a streak. Whether that works in the favor will be decided in the ring.
Khokhar has shown himself to be a nimble striker with constant evasive footwork, but in his bout with Reade, showed more aggression and determination in walking down his opponent. But Thrift isn't one to back down from a brawl. In his fight with Jackson, Thrift showed a knack for landing heavy strikes and range and hammering in knees from the clinch.
With both men eager to build on the last event's momentum, this bout at Fight For It IX is bound to deliver a spectacle. Fight For It IX takes place November 23 at Select Sportsplex in Hickory, N.C. Tickets are available online at store.atlanticmma.com.