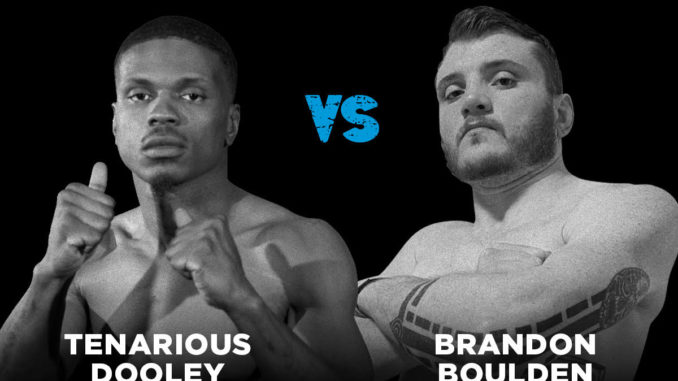 This is your style fight of the night. It's the classic Striker vs. Grappler match-up, which even after decades of MMA evolution, is still a hotly contested battle. In the case of Tenarious Dooley vs. Brandon Boulden, the story could be called, "Tenacity meets the Bulldog."
Dooley is going to look for the finish. He's never hidden this in his style and his team believes in his power. Boulden likes to move forward. He will glue himself to his opponent while improving his position and looking for submissions. Both men are quite explosive overall but it will be Dooley looking to lay hands and use footwork. Boulden will have the edge in kicks and grappling, giving him a slight tactical advantage.
Expect a finish either way it goes.
---
Fight For It XIII goes down Saturday, April 9 at the Downtown Spartanburg Marriott in Spartanburg, SC. Purchase your tickets now at fightforitcompany.com.
Be sure to download the Fight For It app on on The App Store or Google Play to pick your fantasy winners at Fight For It XI. The pool is free to play and will award the top three scorers with their share of a $500 cash prize.