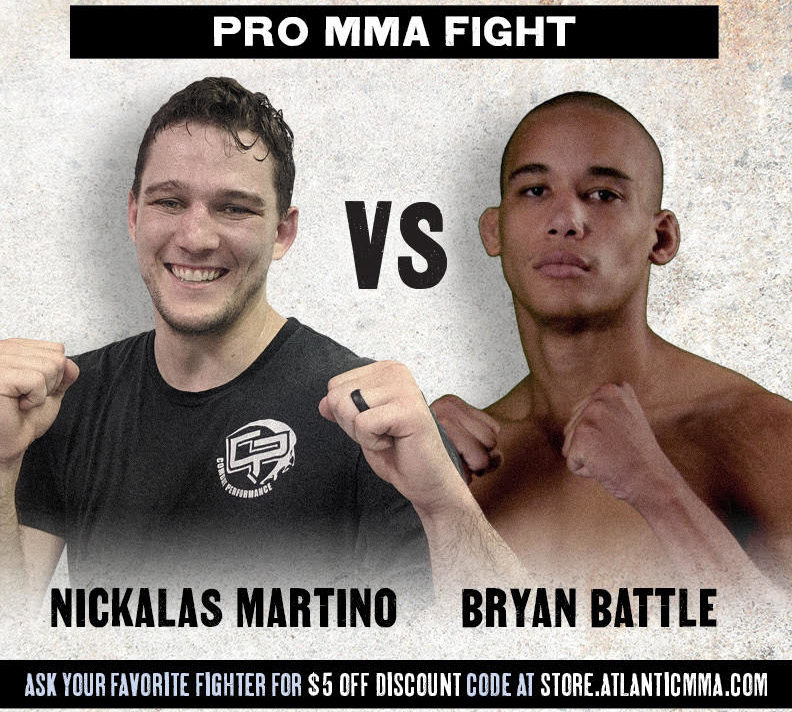 The night of quick finishes carried into the main event at Fight For It VIII, as seasoned fighter Nickalas Martino faced off against surging prospect Bryan Battle. Opening with probing kicks, Martino landed a few slapping strikes before Battle cornered him and stung him with a heavy right hand from Battle.
Battle was able to capitalize, turning the exchange into a successful takedown, but the savvy grappler Martino found his way to an armbar from guard, and held the submission through Battle's defense to score a submission victory barely a minute into the first round.
It was another fast paced fight that promised to be excited through as many rounds as it took, but the finish is always ready to pounce when the opportunity presents itself. For Martino, it was a return to the win column, and for Battle, a temporary roadblock for the highly touted young fighter.