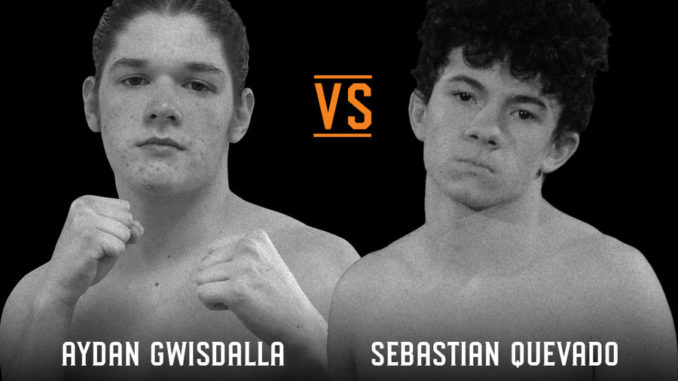 In February, Fight For It X started with a blitz of intense, back-and-forth bouts from the card's youngest competitors. Youth kickboxing set a high bar for the evening, and the adults seemed only too glad to carry that energy into the night. You'll recall the sheer quantity of intense brawls and brutal stoppages that made February's card so thrilling to watch.
Don't expect the momentum to flag anytime soon. The kids, as they say, are all right. Once again, a strong slate of youth kickboxers will kick off the undercard for Fight For It XI.
In fact, one of those Fight For It X brawlers, Sebastian Quevedo returns to avenge his decision loss to Naman Naoum. This time, Quevedo will be battling Aydan Gwisdalla, a Shotokan Karate specialist now expanding his training at Embrace Martial Arts in Raleigh.
At lower weights, we'll see bouts between Cameron Purnell and Nick Clary; Mason Riter and Tyler Moore; Joseph Snyder and Hector Sanchez; and Layne Maher and Mason Taylor. Don't let their age fool you, though. Combat sports are evolving, and the future fights first on Saturday.
---
Fight For It XI takes place on Oct. 23 in Gaffney, S.C. Purchase your tickets now at fightforitcompany.com.
Be sure to download the Fight For It app on on The App Store or Google Play to pick your fantasy winners at Fight For It XI. The pool is free to play and will award the top three scorers with their share of a $500 cash prize.