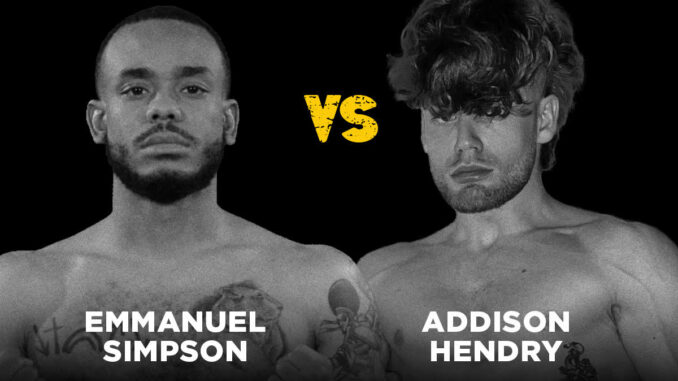 There is a curiosity surrounding this clash in the cage at Fight For It XIV. Emmanuel Simpson, a seasoned veteran at 2-2, and a proud representative of the feared Hayastan MMA team, is ready to welcome Addison Hendry in his promotional debut. But Hendry is not one to be underestimated, bringing a wealth of kickboxing expertise and a triumphant debut victory by triangle choke to the table.
On paper, both fighters may appear evenly matched in skill and stature. However, their strengths lie in different areas. Simpson boasts the superior grappling game, while Hendry's mid-range striking and iron grip in the clinch make him a force to be reckoned with. But in a match where both fighters will be looking to impose their styles, the winner may be determined by their ability to adapt and flow from one range to another.
With tensions high and both men leaving nothing to chance, this promises to be an unforgettable showdown that will have fans on the edge of their seats, both in the arena and on PPV. Who will come out on top and claim victory in the cage? Get ready for a battle of epic proportions!
---
Combat sports action returns to the Downtown Spartanburg Marriott in Spartanburg, SC when Fight For It XIV kicks off on Saturday, February 18. Catch every bout live in-person, or via pay-per-view, with tickets available now at fightforitcompany.com.
And be sure to download the Fight For It app on on The App Store or Google Play to pick your fantasy winners at Fight For It XIV. The pool is free to play and will award the top three scorers with their share of a $500 cash prize.