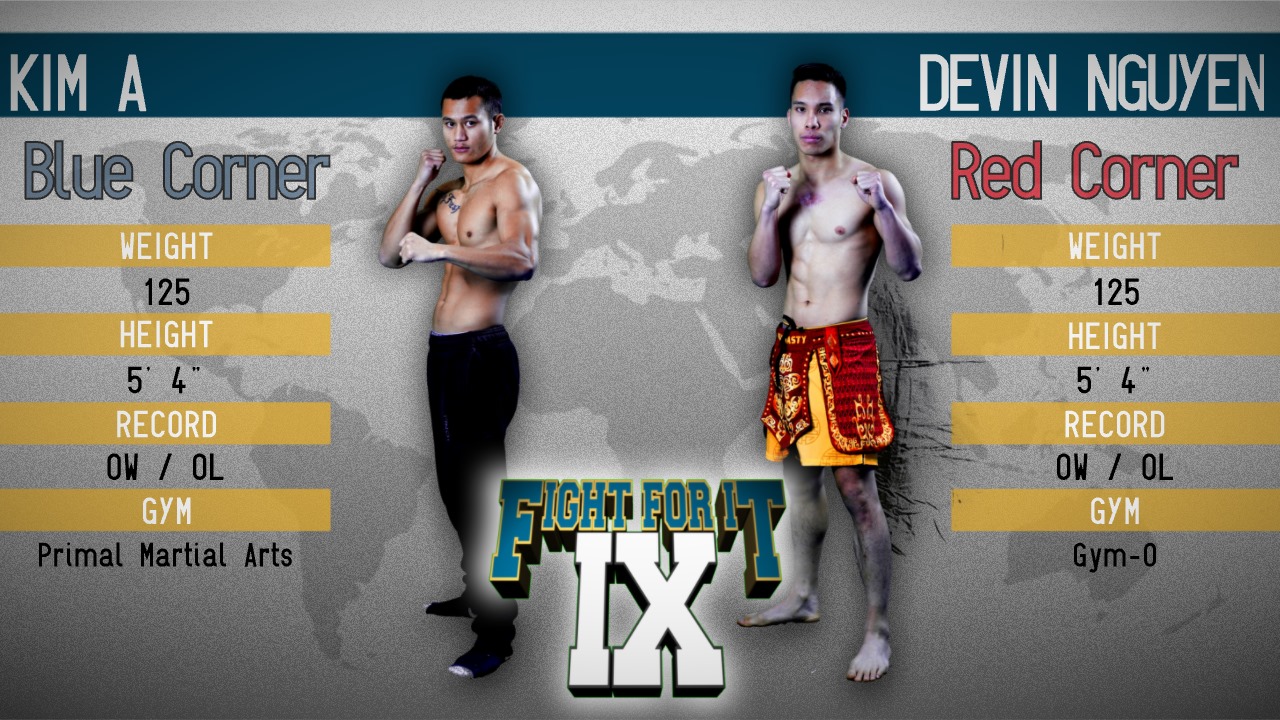 After a series of cancelled bouts, seasoned MMA fighters Kim A and Devin Nguyen finally met in the kickboxing ring at Fight For It IX. Though it was, officially, both men's kickboxing debut, the Primal Martial Arts-trained A boasts a 4-3 MMA record while the Gym-O-trained Nguyen boasts a 6-3 record in the cage. So with plenty of experience behind them and a long-brewing score to settle, this fight was expected to be explosive.
It did not disappoint. A and Nguyen wasted no time trading heavy flurries of strikes. As the fight found its rhythm, Nguyen put the pressure on A, delivering fast combinations and thudding strikes to the body, but even on his heels, A kept coming back with heavy counters of his own. Through three rounds, both kept a fast pace and high intensity to the final bell.
As the rounds wore on, however, Nguyen's combos stayed crisp, and the barrage of body shots seemed to hamper A's attacks. At the end of the third, the judges awarded Nguyen their unanimous decision.