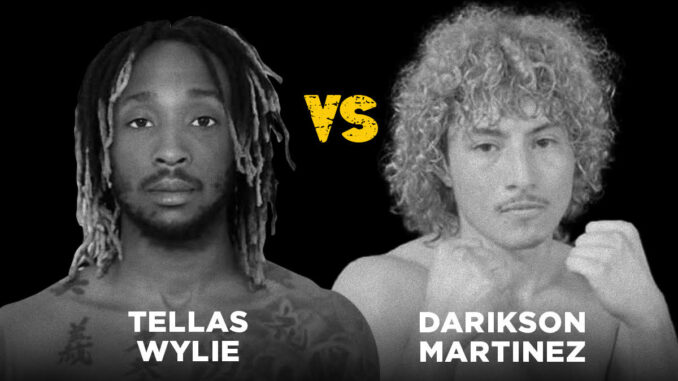 Tellas Wylie made his presence known at Fight For It XIII. In a dominant debut performance, Wylie commanded the center of the ring with fast combinations, mixed with kicks to the legs and head of his opponent Skut Ayun. By bout's end, Wylie's victory was clear, and the judges concurred.
He'll be looking to carry that same level of ring control and swift offense into his second bout, against the 1-1 Darikson Martinez. But Martinez is fresh off an October victory at an AK Promotions event at Carolina Kickboxing Academy. There, Martinez proved his tenacity, coming back from a tough first round to claim the win.
Both of these fighters will be hungry for their second taste of victory, but only Martinez has tasted defeat in the ring before. Wylie has every reason to feel confident stepping into the ring on Feb. 18, but if Martinez can put him on the back foot early, experience may get the upper hand.
---
Combat sports action returns to the Downtown Spartanburg Marriott in Spartanburg, SC when Fight For It XIV kicks off on Saturday, February 18. Catch every bout live in-person, or via pay-per-view, with tickets available now at fightforitcompany.com.
And be sure to download the Fight For It app on on The App Store or Google Play to pick your fantasy winners at Fight For It XIV. The pool is free to play and will award the top three scorers with their share of a $500 cash prize.