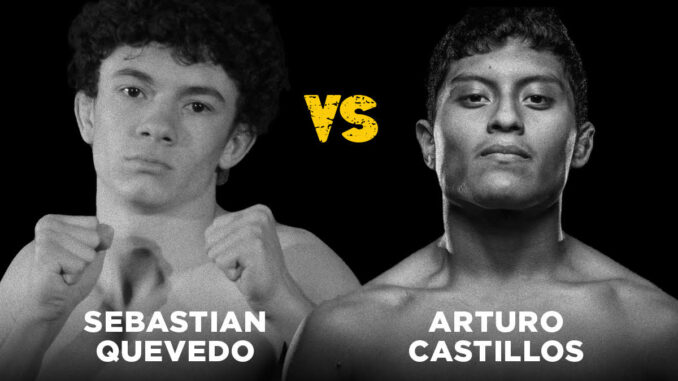 Sebastian Quevedo is no stranger to Fight For It events, having performed twice in the company's kickboxing bouts. He'll make his return to the promotion on Feb. 18, this time with smaller gloves and a bigger arsenal. And he'll need it, too, as he squares off against Gym-O's Arturo Castillos.
In his own MMA debut, back in October, Castillos got his first taste of victory with a third-round rear-naked choke against Chris Hoang. He'll likely be feeling confident with his grappling abilities after a decisive finish, which could also be a smart strategy against Quevedo, whose striking acumen is much more well tested.
Still, this early in the careers of both fighters, there are bound to be surprises. Both men come from gyms with well-rounded training — Quevedo fighting out of Team ROC, and Castillos out of Gym-O. Both should assume their opponent is strong in every dimension of the sport, and work early to adapt. Whoever can find his strategy as his range in the early goings is likely to carry the bout.
---
Combat sports action returns to the Downtown Spartanburg Marriott in Spartanburg, SC when Fight For It XIV kicks off on Saturday, February 18. Catch every bout live in-person, or via pay-per-view, with tickets available now at fightforitcompany.com.
And be sure to download the Fight For It app on on The App Store or Google Play to pick your fantasy winners at Fight For It XIV. The pool is free to play and will award the top three scorers with their share of a $500 cash prize.