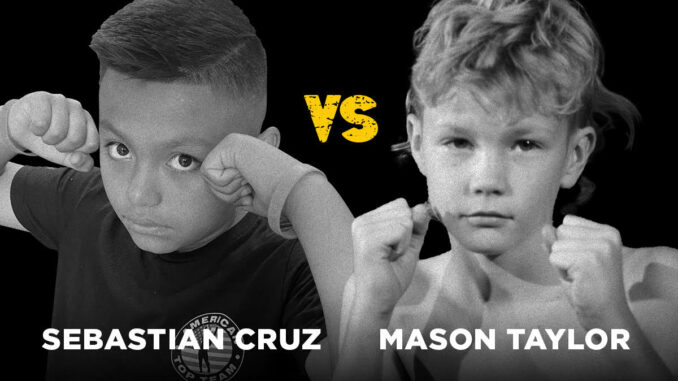 Mason Taylor and Sebastian Cruz could spend their time hanging with friends and playing video games.  Instead, the two young men engage in a practice of mental and physical preparation. They rehearse the battle a thousand times in their minds, focusing on their upcoming kickboxing bout.
Get ready for a thrilling showdown as two young warriors collide in the ring! Taylor, a powerhouse trained at Lake Norman Muay Thai, takes on Cruz, a seasoned martial artist from American Top Team Asheville. 
With two-and-a-half years of training under his belt, Taylor is a force to be reckoned with, fueled by his relentless energy and continuous drive to become a professional fighter. Cruz has absorbed diverse training in kickboxing, boxing, and wrestling while honing his skills with the help of his coaches and teammates at ATT. 
At Fight For It XIV, these two warriors will face off in a high-stakes battle of strength, technique, and determination. Who will emerge victorious? Be there to find out!
---
Combat sports action returns to the Downtown Spartanburg Marriott in Spartanburg, SC when Fight For It XIV kicks off on Saturday, February 18. Catch every bout live in-person, or via pay-per-view, with tickets available now at fightforitcompany.com.
And be sure to download the Fight For It app on on The App Store or Google Play to pick your fantasy winners at Fight For It XIV. The pool is free to play and will award the top three scorers with their share of a $500 cash prize.