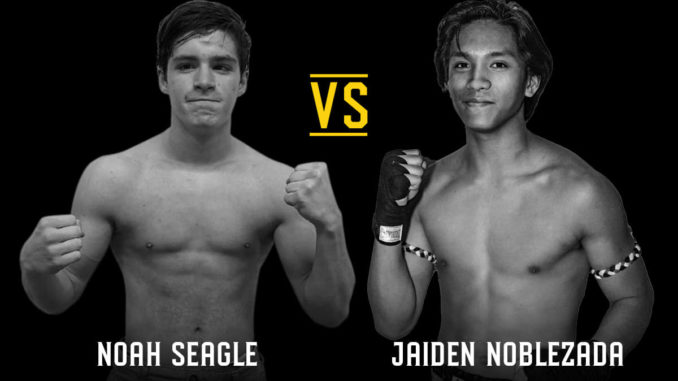 Noah Seagle and Jaiden Noblezada have both amassed impressive kickboxing credentials, which is especially noteworthy given they're both barely old enough to drive.
Seagle, who trains under Kru Chris Clodfelter at Eight Points Muay Thai, boasts a 4-4 competitive record, IKF tournament championships. But Noblezada, too, has earned IKF belts, and after making his debut at 12, now battles to add another W to his 3-2 competitive record. With the coaching of Kru J.T. Smith of Lake Norman Muay Thai, Noblezada has a strong corner, as well.
Expect the 16-year-old combatants to display strong skills in Muay Thai fundamentals, while Noblezada may have a few additional tricks owing to cross-training in grappling and mixed styles. That said, Seagle's added experience in the ring gives him an edge in this bout.
---
Be sure to download the Fight For It app on on The App Store or Google Play to pick your fantasy winners at Fight For It X. The pool is free to play and will award the top three scorers with Fight for It merchandise prize packs.