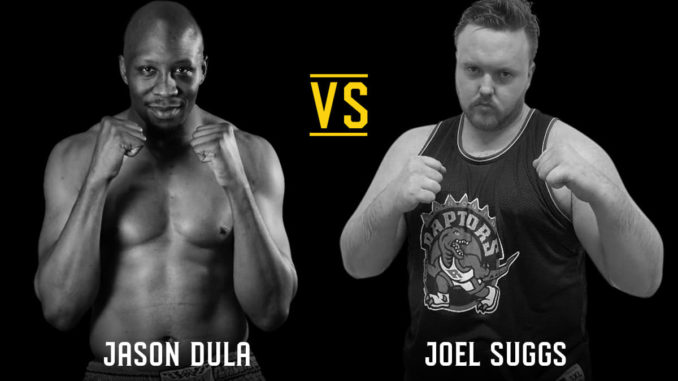 After winning his debut at Fight For It IX in 2019, Jason Dula scored another win in a short-notice bout in October, 2020. The 6′ 5″ fighter out of Atlantic MMA and 4M Fitness has proven he knows how to use his range in building his thus-far sterling record.
But at Fight For It X, he'll face another unbeaten kickboxer in Joel Suggs, a 4-0 competitor out of Eight Points Muay Thai. Standing only a few inches shorter than Dula at 6′ 3″, Suggs likely won't face the same difficulty battling at range that has plagued Dula's past opponents.
With two additional wins under his belt — including a 2018 win over Fight For It X heavyweight MMA title contender Dalton Taylor — Suggs has strong odds in this bout, but Dula's momentum could tip the scales as well.
---
Be sure to download the Fight For It app on on The App Store or Google Play to pick your fantasy winners at Fight For It X. The pool is free to play and will award the top three scorers with Fight for It merchandise prize packs.