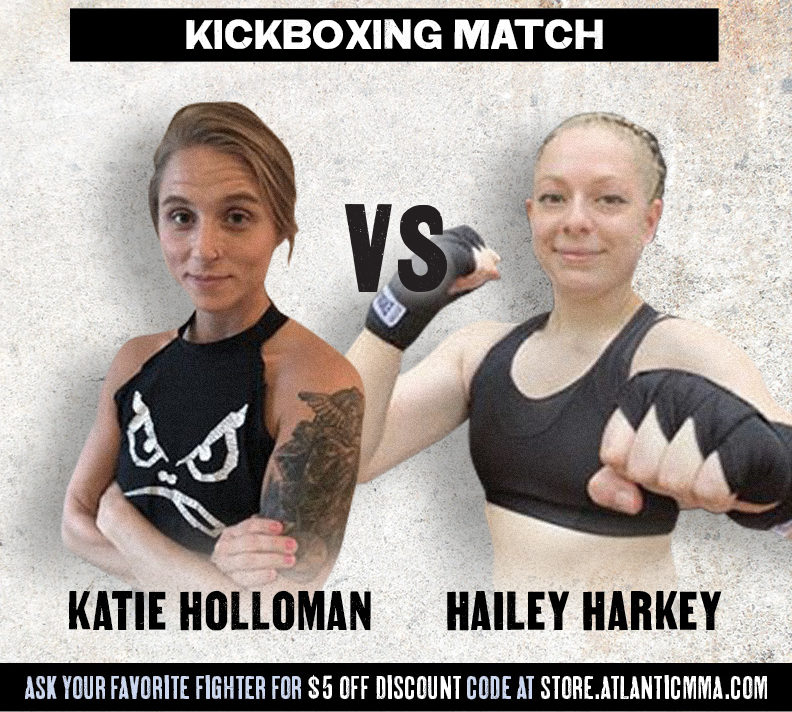 After a two-year break from competition, Katie Holloman returned to the ring in June, where she took a split-decision loss against Collier Reeves at Lightning Strikes IX. When she enters the ring at Fight For It VIII, she'll be looking to keep the judges out of the process. "I want to leave a standing impression and show a clear decision, or shut down the fight early with a stoppage," she says. Besides, she adds, "I'm fighting on my mom's birthday, and 'Momma said knock her out.'"
Training out of TFTC in Clayton — after two years in California training with Urijah Faber at Ultimate Fitness — Holloman brings a background in Dutch kickboxing and karate, and promises heavy pressure, high intensity and constant movement. But, to realize her goals, she'll have to battle through Hailey Harkey.
The debuting fighter out of SAGA Combat Arts in Lincolnton, brings two years of consistent training into her first bout under the big lights. With her sights set on MMA, Harkey looks to showcase her striking arsenal rooted in coach George White's karate-forward, MMA-tested approach to striking.
With Holloman looking to make a decisive statement, and Harkey looking for a debut victory, it's safe to say this fight promises fireworks.
Tickets for Fight For It VIII are available at store.atlanticmma.com.