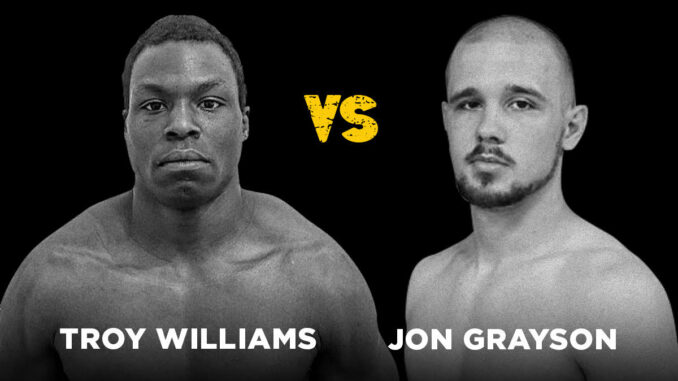 The fight between Jon Grayson and Troy Williams is a poignant reminder of the sacrifices made by aspiring athletes in the pursuit of their dreams. Both men have trained hard and fought valiantly, yet their efforts have resulted in disappointment. As they step into the cage once again, they carry the weight of their past losses and the hope for redemption.
Troy Williams is driven by the emotional pain of his previous defeat. He seeks to prove his worth and erase the memory of his loss. His quick footwork and pinpoint strikes are a testament to his dedication and discipline, but he knows that he will be facing a formidable opponent.
Jon Grayson, affiliated with the highly regarded Bodyshot Combat Club, is considered the favorite to win the bout. Yet, he is aware that he cannot underestimate Williams, who is determined to claim victory. Grayson will draw upon the guidance of his coach and the support of his teammates as he strives to overcome the odds and secure his first win.
This fight will test the limits of these two men, as they push their bodies and minds to the brink. It is a stark reminder of the emotional toll that comes with pursuing a dream and the sacrifices required to achieve it. Regardless of the outcome, both men are to be admired for their unwavering determination and their relentless pursuit of greatness.
---
Combat sports action returns to the Downtown Spartanburg Marriott in Spartanburg, SC when Fight For It XIV kicks off on Saturday, February 18. Catch every bout live in-person, or via pay-per-view, with tickets available now at fightforitcompany.com.
And be sure to download the Fight For It app on on The App Store or Google Play to pick your fantasy winners at Fight For It XIV. The pool is free to play and will award the top three scorers with their share of a $500 cash prize.