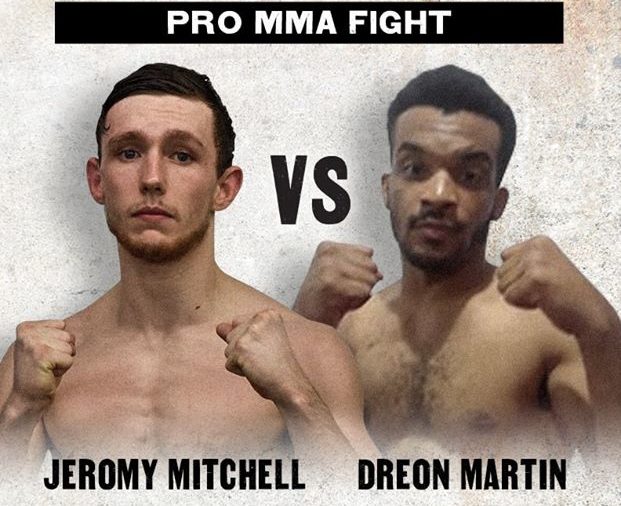 Fighting out of Advantage Marital Arts in West Virginia, Jeromy "The Adonis" Mitchell travels to Hickory looking to build upon his pro debut win back in 2017. After finishing John Kernon in that bout with a first round rear naked choke, Mitchell's opposition has been elusive. He's had three bouts canceled this year.
But he ought to find a game counterpart in Martinsville, Virginia's Dreon "The Future" Martin, who'll be looking to avenge his submission loss to JJ Brantley at Fight For It VII and add a fresh win onto his 1-4 professional record. Though the Rockbottom MMA fighter's record has shown a vulnerability to submission attacks in both his amateur and professional career, Martin's also earned his fair share of stoppages by knockout and TKO.
Expect Martin to bring a sharp standup game and an attention to takedown defense against the choke-hungry Mitchell. With both men seeking to gain momentum in their burgeoning pro careers, this collision promises all the fireworks of two hungry warriors stepping toe-to-toe with plenty to prove.
Fight For It IX takes place November 23 at Select Sportsplex in Hickory, N.C. Tickets are available online at store.atlanticmma.com.