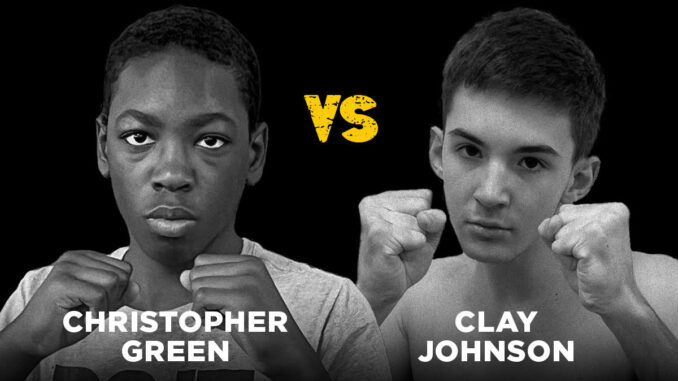 The kickboxing match between Christopher Green and Clay Johnson promises to be a test of physical and mental fortitude. For Green, this bout serves as a rite of passage and represents the culmination of years of training in jiu-jitsu and a newfound dedication to improving his striking skills. As a devout Christian, he approaches martial arts as a means of personal growth and self-defense, rather than as a tool for aggression. Despite the challenge ahead, Christopher remains humble and resolute, displaying qualities that have earned him the respect of his family, especially his father.
Johnson brings a wealth of experience in kickboxing to his corner of the ring. Johnson is determined to not only secure a victory but to also perform to the best of his abilities, upholding the pride of his family. Training with Team TKO has given Johnson a strategic edge, honing his skills specifically in the sport of kickboxing. In speaking with Johnson and his mother, it is evident that he is fully aware of the challenges that lie ahead, but he remains eager and ready to take them on. Johnson is self-assured and confident, with a clear understanding of his own strengths and weaknesses.
Both young men will make the walk to the ring with the full support of their parents, who view this competition as a valuable opportunity for their sons to develop and learn to tackle life's challenges. This match is sure to be an unforgettable spectacle, showcasing the skills and perseverance of these young warriors.
---
Combat sports action returns to the Downtown Spartanburg Marriott in Spartanburg, SC when Fight For It XIV kicks off on Saturday, February 18. Catch every bout live in-person, or via pay-per-view, with tickets available now at fightforitcompany.com.
And be sure to download the Fight For It app on on The App Store or Google Play to pick your fantasy winners at Fight For It XIV. The pool is free to play and will award the top three scorers with their share of a $500 cash prize.