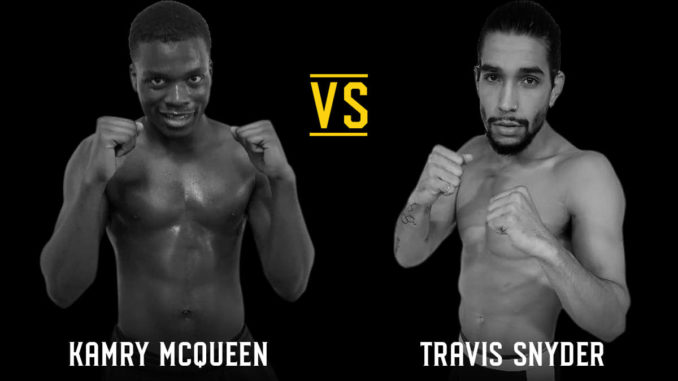 If you can expect anything from debut kickboxers Kamry McQueen and Travis Snyder, expect a fast and furious battle.
Eight Points Muay Thai, where McQueen trains, consistently offers up fierce competitors. But Snyder's home gym, Modern Warrior, doesn't slouch in that department, either. Both fighters will show strong skill-sets, leaving the outcome to unknowable elements like pre-fight jitters and real-time game-planning — neither of which can be predicted for first-time combatants.
In fact, the only significant difference here is Snyder, at 6'0″, stands six inches taller than McQueen, which should give him a significant reach advantage. Will that be enough to carry him to victory, or will McQueen work inside his opponent's reach and dominate the inside? Only time will tell.
---
Be sure to download the Fight For It app on on The App Store or Google Play to pick your fantasy winners at Fight For It X. The pool is free to play and will award the top three scorers with Fight for It merchandise prize packs.