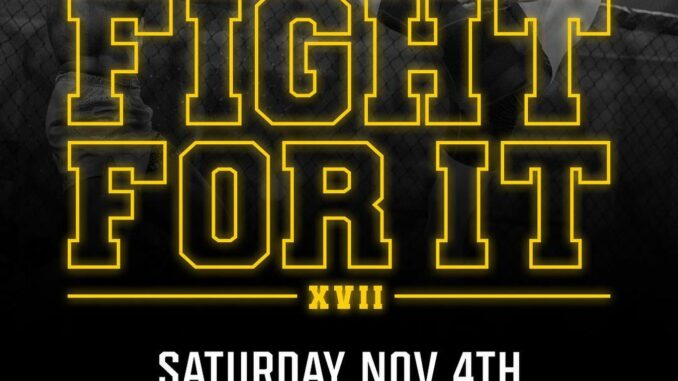 "I believe the children are our future." The opening lyrics to "The Greatest Love of All" resonate with the Fight For It youth divisions. Fight For It XVII features 12 promising young athletes, each geared up to not only captivate the audience but also to leave an indelible mark on the sport.
Kicking off the show, Alejandro Bautista and Aiden Bowers engage in a riveting heavyweight kickboxing bout, setting the stage for an evening of youthful prowess. Malia Weaver takes on the formidable Aubrey "Heartbreaker" Howell, known for her impactful performance at Fight For It XVI, where fans clamored to capture moments with her. Returning with a kick-heavy style, Clay Johnson faces off against AJ Wood in a 140 lbs. kickboxing matchup, ensuring a dynamic display of skill.
Adding to the excitement, the Youth Kickboxing division showcases a championship match between Dean Osborne and the 80-pound kingpin, Mason Taylor. Anticipate lightning-fast movements that will challenge the limits of human perception — get those cameras ready!
Transitioning to the realm of youth MMA, Eli "The Jedi" Young goes head-to-head with Kaleb Watts in a 70 lbs. match, with whispers suggesting a potential performance of the night. The youth division concludes with a rematch between Elly Moon Woods and Willow "Lil Thug" Liles, promising a different outcome from their previous encounter at Fight For It XV.
The anticipation of triumphant moments is so high that Jonathan Stamey and Marcelo Rodriguez might find themselves paying fines for the noise levels fans create. Brace yourselves for an unforgettable night of youth-driven energy and skill at Fight For It XVII — where the talent will shine brightly!
---
Fight For It XVII brings a heavy slate of kickboxing and MMA action to Charlotte's Grady Cole Center on Saturday, Nov. 4. Catch every moment live or streaming via pay-per-view. Kickboxing prelims start at 3 p.m., and the MMA card ignites at 7 p.m. Tickets for the live event and pay-per-view stream are available now via fightforitcompany.com.
And be sure to download the Fight For It app on on The App Store or Google Play to pick your fantasy winners at Fight For It XIV. The pool is free to play and will award the top three scorers with their share of a $500 cash prize.