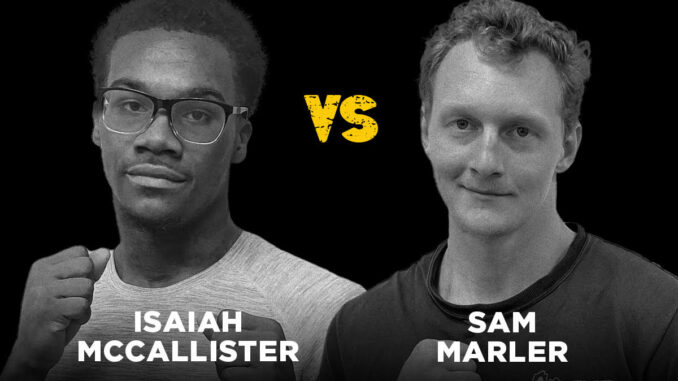 Sam Marler is no stranger to Fight For It events, though until now, he's battled under kickboxing rules, most recently in a title bout against Phil Kratz in 2021. While Kratz took home the W that night, Marler stayed on the attack relentlessly, proving his mettle when the stakes are high.
The TKO prospect will need that grit in his MMA debut against 4M's Isaiah McCallister. Both men have trained with strong teams, but Marler's kickboxing experience gives him a clear edge in this shared debut. Marler also claims a two-inch reach advantage that could favor his striking.
But McCallister remains a wild card in this bout. Expect him to be ready to push Marler away from his A-game into less familiar territory. If he can take control of the bout's dimensions, he could well score an upset to start his career with a bang.
---
Combat sports action returns to the Downtown Spartanburg Marriott in Spartanburg, SC when Fight For It XIV kicks off on Saturday, February 18. Catch every bout live in-person, or via pay-per-view, with tickets available now at fightforitcompany.com.
And be sure to download the Fight For It app on on The App Store or Google Play to pick your fantasy winners at Fight For It XIV. The pool is free to play and will award the top three scorers with their share of a $500 cash prize.