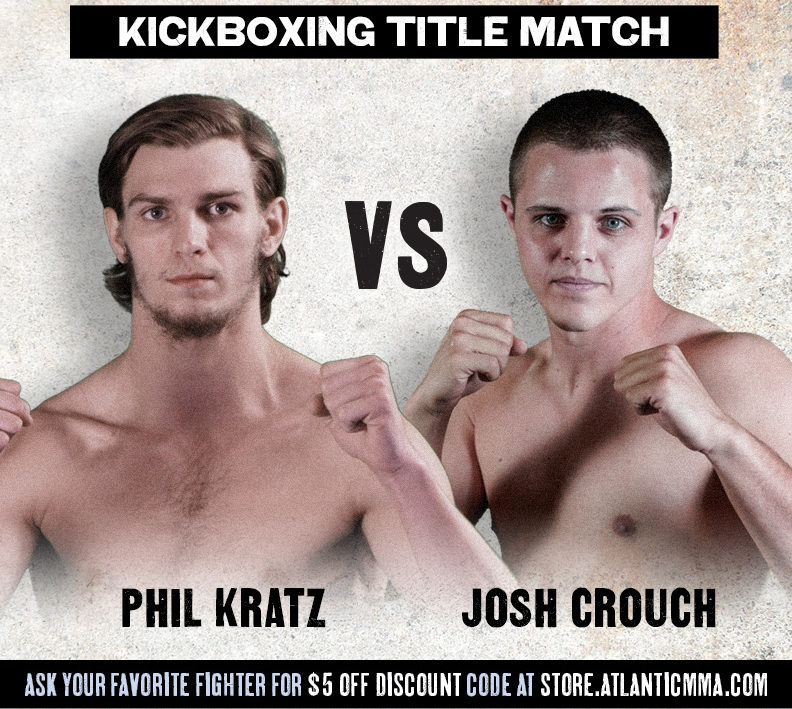 When Phil Kratz and Josh Crouch meet in the ring at Fight For It VIII, there will be a lot on the line. Not only are both men looking to keep their winning momentum from victories at Fight For It VII — Kratz took a split decision victory over Shayaan Khokhar while Crouch earned a decisive decision over Angel Garcia — they'll be battling for the amateur middleweight strap and reprising their 2017 debut at Fight For It I.
In that bout, the pair traded blows for four rounds before the judges awarded Crouch the win.
The Rogue Combat Club-trained Kratz has the opportunity to redeem that early loss and tilt his 3-3 record back toward the wins. He'll also be looking to secure his top spot in the 2019 Fight For It Kickboxing Grand Prix by adding to his already impressive total of 6 points.
Crouch, for his part, will look to reassert his debut victory and take home a belt to go with it. A win would also add to his 4-1 record, and give him the chance to fight to the top of his weight class' crowded Grand Prix leaderboard. As part of a four-way tie for third place, with 3 points, a win could launch Crouch to a tie with Kratz — or even into the lead if he can land a quick finish.
Clearly, both men have plenty at stake. Expect an explosive title fight from Kratz and Crouch.
Tickets for Fight For It VIII are available at store.atlanticmma.com.