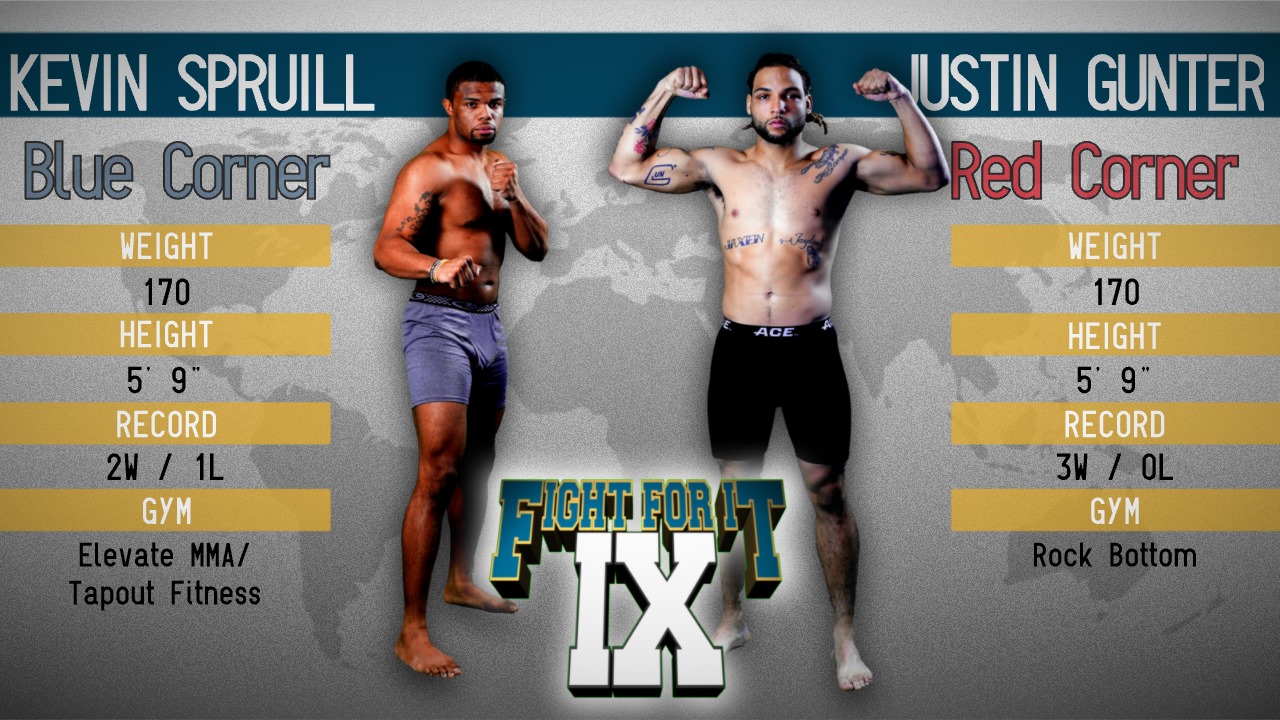 After his bout at Fight For It VII was canceled, Kevin Spruill was itching for a return to the cage to carry along the momentum of his April victory over Kevin Grimm. And at Fight For It IX, Spruill entered the cage across from the undefeated Rock Bottom MMA prospect Justin Gunter.
The bout began with a measured pace, each man feeling out his range and showing respect for the power the other possesses, but for all the patience in the early goings, the fight was over in a blink. Spruill stuck Gunter with a stiff jab, followed by a quick retreat at an angle, but Gunter marched through the shot and answered with a heavy overhand that dropped Spruill and put an end to the contest.
Gunter's first-round KO puts him at 4-0, and carries his undefeated streak to the next battle. Spruill slides to 2-2.