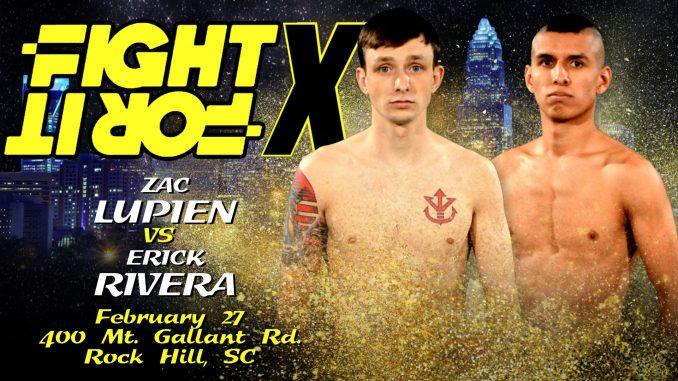 Debut fights don't get much more exciting than this.
Zac Lupien, fighting out of Team ROC Harrisburg, scored early, securing a takedown in the first seconds of Round 1, and maintaining a smothering top pressure throughout much of the fight. But in that first exchange, Atlantic MMA's Erick Rivera showed he could pose a serious threat from the guard, as he attacked with a combination triangle choke and armbar, that seemed close to finishing the fight.
With each round, though, Lupien managed to take and control top position, keeping the fight on the mat, and pinning Rivera against the cage while unloading a hailstorm of ground and pound. Despite Rivera's constant hunting for escapes and submission attacks, and a few solid strikes, Lupien kept dominant positions and looked to be in the lead as the fight drew to an end.
But in the final minute, Rivera once again found an opening for the triangle choke, pulling Lupien into the trap and forcing a tap. At 2:26 in the third round, Rivera finished the fight for a decisive comeback victory.
Looking for more combat sports action? Download the Fight for It App to play Daily Fantasy for Combat Sports on iPhone or Android!