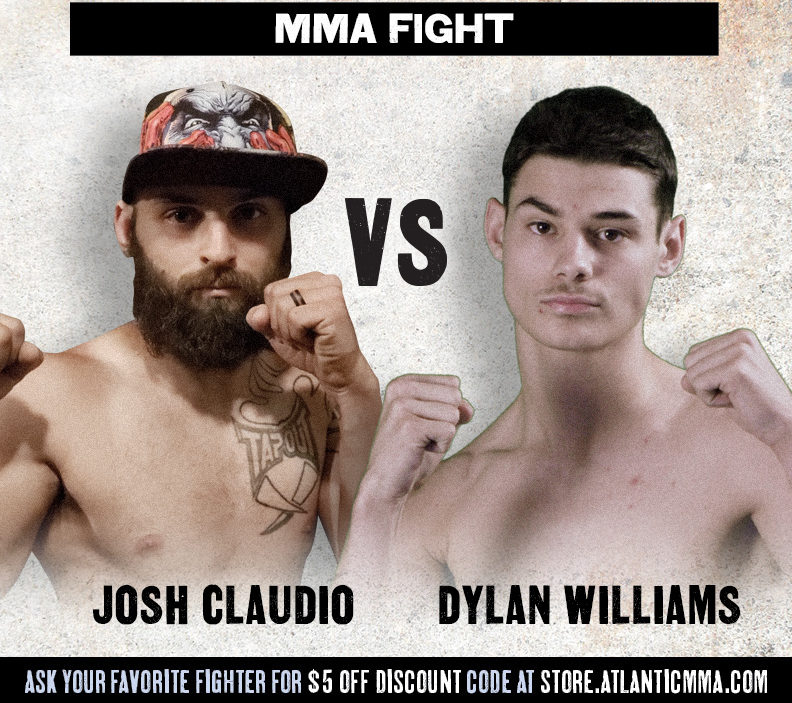 The first bout of Fight For It VIII's MMA card brought the thrills early as Josh "Mighty Mouse" Claudio and Dylan "The Villain" Williams wasted no time turning up the intensity. Despite a slippery surface, due to the humidity of the outdoor venue, the combatants found their footing often enough to keep the fight going.
Claudio found a home for some heavy overhand punches early in the first round, but Williams eventually caught him in a guillotine grip, which took the fight to the ground. From there it was a back-and-forth battle of sweeps and reversals for positional control until the buzzer.
Round two started much the same, but this time, when Williams caught the neck of Claudio, he was able to sink his forearm deep enough under the chin to push Claudio against the cage and secure the standing choke, and the tap, within the first minute of the round.
With this victory, Williams returns to the win column after suffering his one and only loss at Fight For It VII, against Shameek Harvey.