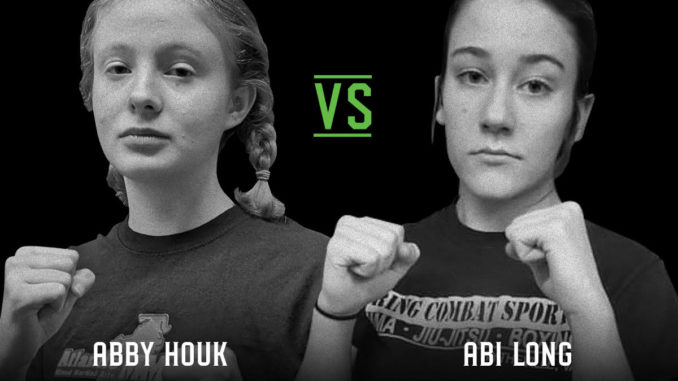 Youth kickboxing at Fight For It events have proven to be explosive bouts worth arriving early. At Fight For It XII, Abbigail Houk and Abi Long will put on one of only two youth kickboxing bouts, as well as being the sole representatives of girls'/women's combat sports on the card.
For "Poppy" Houk, who trains with Atlantic MMA, it will be the first taste of sanctioned competition, while Long arrives with one fight, a loss, under her belt. Experience is invaluable in the beginnings of a combat sports career, and could give Long, out of Ring Combat Sports, the edge in this match-up. But Houk boasts a two-inch height advantage which could make closing the distance more difficult for Long.
However it shakes out, this will be a strong showing for youth kickboxing and female combat sports competition.
---
Fight For It XII takes place on Dec. 18 in Gaffney, S.C. Purchase your tickets now at fightforitcompany.com.
Be sure to download the Fight For It app on on The App Store or Google Play to pick your fantasy winners at Fight For It XI. The pool is free to play and will award the top three scorers with their share of a $500 cash prize.