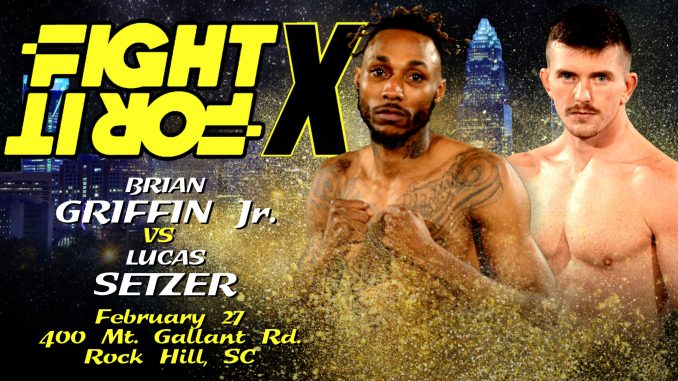 Brian Griffin, Jr. must have felt confident to take on a debut bout against the 2-1 Lucas Setzer out of Atlantic MMA. Even with a significant reach advantage, the New Millennium Fitness prospect Griffin faced a tough opponent in the more seasoned Setzer.
But this is, as we all know, a sport where anything can happen at any moment. After a few brief exchanges on the feet, Griffin's length and nimble footwork made him a tough target for Setzer. As the shorter man fired off an overhand, Griffin stepped in with a sharp knee to the body that sent Setzer stumbling into the cage. Griffin let off a few extra punches for good measure before the ref called off the fight.
And with that, just 30 seconds into his first fight, Griffin scored a stunning TKO victory. Clearly, the confidence was warranted.
Looking for more combat sports action? Download the Fight for It App to play Daily Fantasy for Combat Sports on iPhone or Android!