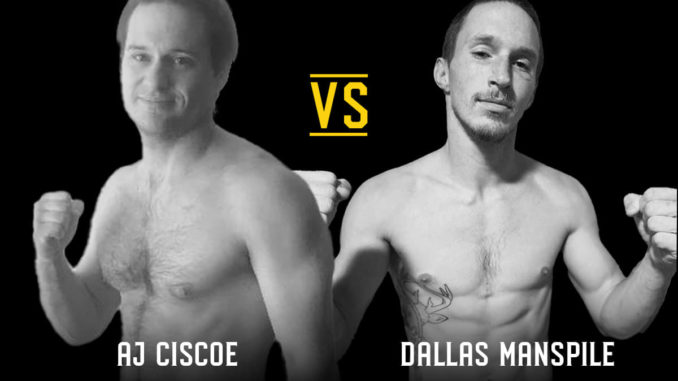 Dallas Manspile faced stiff competition from AJ Siscoe in their Combat Jiu-Jitsu match at Fight For It X. Despite a slow start, from both men engaging in relaxed clinch until the referee steps in to reset the match on the ground. Decided via coin-flip, Manspile gains top control to start, but Siscoe sweeps immediately to gain control. 
While positioned against the cage, both men trade open palm strikes to batter their way to a dominant position or open a vulnerable attack. From here, it's a back and forth battle of submission attacks. Siscoe attempted a guillotine, and Manspile counters by climbing his leg high for a triangle choke.
After escaping the choke, Siscoe passed guard to side control, and transitioned knee on belly position. While trying to escape, Manspile exposed his back to Siscoe's head and arm choke. But rather than tap, Manspile defended by walking his feet along the cage, gaining leverage to turn into Siscoe and score a back-take of his own.  From here, Manspile take the reins with a rear-naked choke and AJ Siscoe has to tap out at 4 minutes 25 seconds into the bout.
Looking for more combat sports action? Download the Fight for It App to play Daily Fantasy for Combat Sports on iPhone or Android!