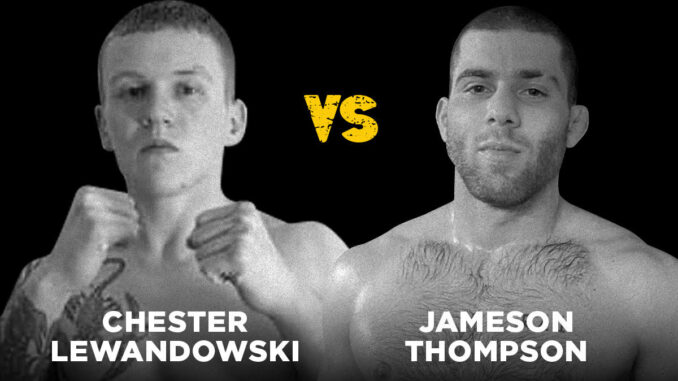 Nervous anticipation builds as amateur MMA fighter Chester Lewandowski gears up for his debut against former Atlantic MMA prospect Jameson Thompson. Representing Team ROC Fayetteville and the United States Army, Lewandowski has a lot on his shoulders as he enters the cage.
Thompson, now training with the prestigious Gym-O, will arrive to the bout with a well-rounded set of skills, having shown a particular proficiency in grappling in his previous outing. Lewandowski, honed by experienced trainers, will have to push past the pressure of representing his team and country to secure a win against the more experienced Thompson.
As the fight begins, expect Thompson take control in round one, using his familiarity with the cage to his advantage. However, Lewandowski's military-honed endurance should come into play in round two, potentially turning the tide of the match. The final round belongs to the fighter who can best listen to his corner and adjust throughout the bout.
The tension is palpable as Lewandowski and Thompson prepare to face off in what promises to be a grueling and high-stakes match.
---
Combat sports action returns to the Downtown Spartanburg Marriott in Spartanburg, SC when Fight For It XIV kicks off on Saturday, February 18. Catch every bout live in-person, or via pay-per-view, with tickets available now at fightforitcompany.com.
And be sure to download the Fight For It app on on The App Store or Google Play to pick your fantasy winners at Fight For It XIV. The pool is free to play and will award the top three scorers with their share of a $500 cash prize.