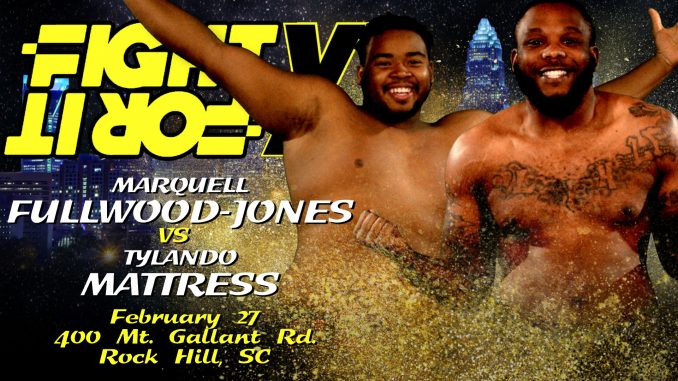 The heavyweights from Atlantic MMA and Electric City MMA may have stolen the show at Fight For It X with a barnburner that displayed heart and determination from both combatants. Both Atlantic MMA's Marquell Fulwood-Jones and Electric City's Tylando Mattress were known for heavy hands, and neither man kept them to himself.
Both men found themselves, at various times, standing in the middle of the cage throwing and landing bombs. At some moments, you could see their combined force move the cage, causing some concern for the broadcast team.  The big men offered somewhere in the neighborhood of 70 strikes in the first round and over 130 in the second. There would be no third round.
In the closing seconds of the second, Fulwood-Jones took eleven unanswered strikes while standing along the cage, which prompted the referee to intervene. Mattress claimed victory by TKO. But even though Fulwood-Jones lost this fight, you can bet the Atlantic MMA community is proud of the way he fought and his refusal to fall.
Looking for more combat sports action? Download the Fight for It App to play Daily Fantasy for Combat Sports on iPhone or Android!