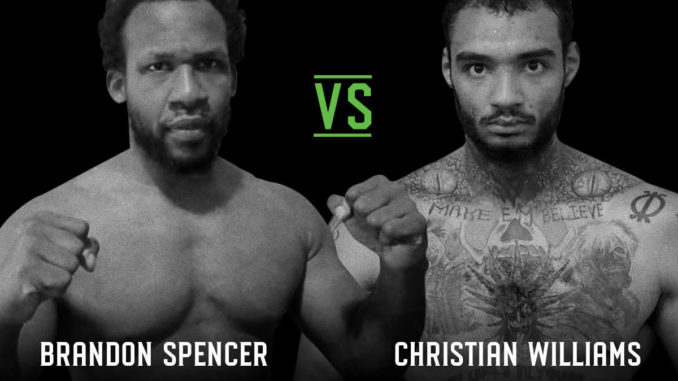 Brandon Spencer, who makes his kickboxing debut at Fight For It XII, will find the challenge he seeks in Christian Williams. Spencer's team, Konquer Martial Arts in Greensboro has a strong showing at Fight For It XII, but perhaps hasn't honed the same fearsome reputation as Asheville's Rogue Combat Club, which produced Williams.
Williams arrives with one successful outing under his belt, and a six-inch reach advantage in this clash of 195-pounders. Since Spencer is the unknown variable here, Williams will need to feel out his opponent in real-time, not knowing what the newcomer might have in store for him. But this early in a fighter's career, every bit of experience counts double, and coupled with a reach that should allow him to keep Spencer at distance, Williams has a clear advantage going into the bout.
---
Fight For It XII takes place on Dec. 18 in Gaffney, S.C. Purchase your tickets now at fightforitcompany.com.
Be sure to download the Fight For It app on on The App Store or Google Play to pick your fantasy winners at Fight For It XI. The pool is free to play and will award the top three scorers with their share of a $500 cash prize.