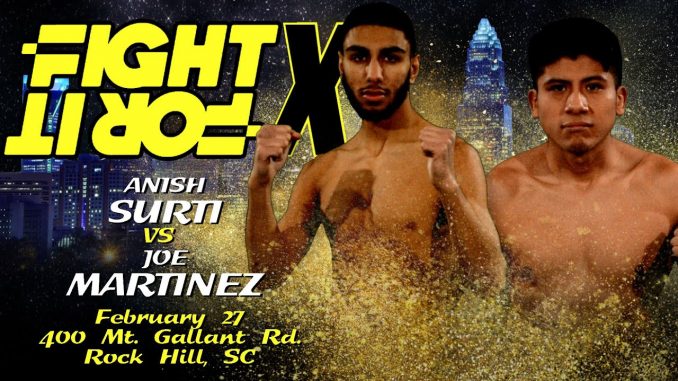 Anish Surti made an explosive debut against Joe Martinez at Fight For It X.
Martinez, a proven boxer making his kickboxing debut, excelled in the pocket. The Atlantic MMA athlete found his mark when he could plant his feet to throw the sharp, tight left hook that stuck Surti at least once every round. But he didn't have an adequate answer for the taller Surti's forward pressure, which kept Martinez back pedaling.
Surti, who trains at Schell Shock BJJ and Knuckle Up Boxing, used an array of strikes originating from his high guard and was able to amplify his reach advantage to keep Martinez at bay with long punches and strong body kicks. His unwavering aggression and forward pressure, despite Martinez's counters, shows how he earned the nickname Stonewall. At the end of round 3, Surti was awarded a strongly favorable victory.
Looking for more combat sports action? Download the Fight for It App to play Daily Fantasy for Combat Sports on iPhone or Android!