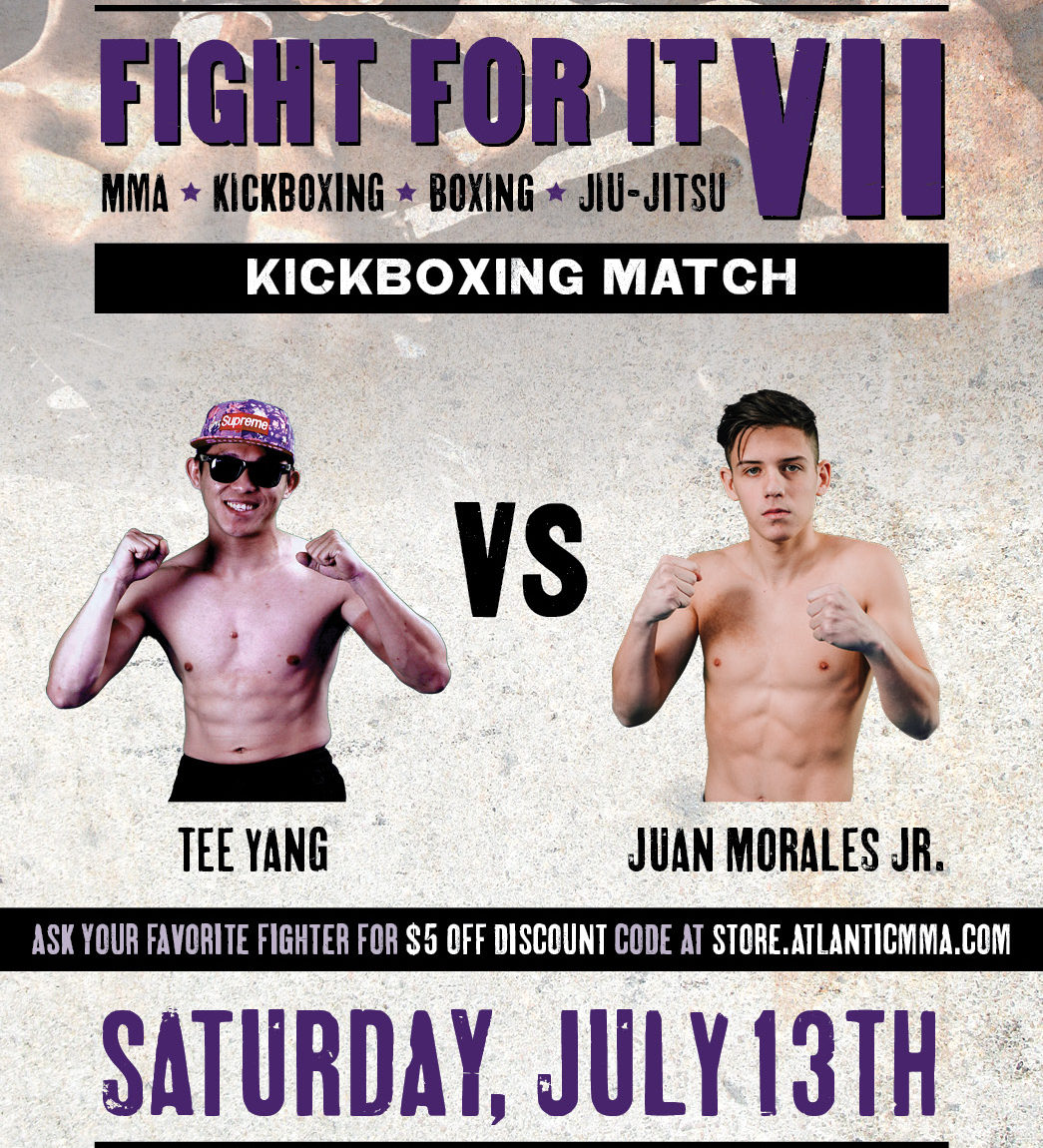 Two of the toughest young kickboxers Fight for It has seen face off in a redemption match as Tee Yang and Juan Morales Jr both look to bounce back from recent losses on Fight for it shows.
The Atlantic MMA trained Yang has come so close to picking up a Fight for It win. In his previous two bouts he has shown some serious heart when tested and hurt by big shots as well as an ability to keep the fight going even when he's visibly exhausted. 
Juan Morales Jr is one of the youngest competitors on Fight for Its roster making his debut on Fight For It V at the age of 18. Both of these guys are the definition of young and hungry fighters who both need a win on their record. It'll be interesting to see who rises to the occasion when the two clash at Fight For It VII on July 13th!
Fight for It VII tickets available at store.atlanticmma.com