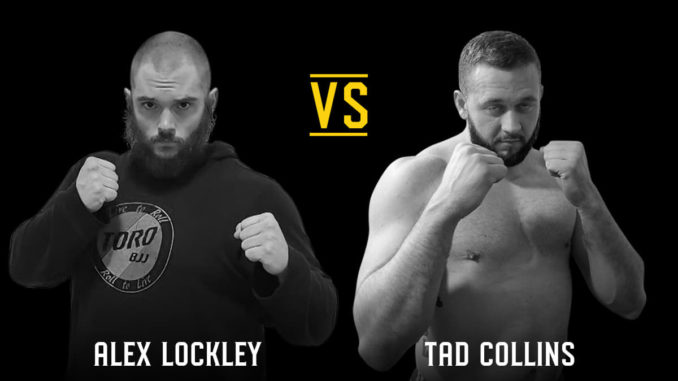 Alex Lockley, out of Schell Shock BJJ, comes to Fight For It X seeking to avenge his debut defeat at the hands of Jason Dula in 2019. Against the 6′ 5″ Dula, the 5′ 10″ Lockley struggled to get inside of Dula's range, but where he found success was in delivering sharp leg kicks to the taller man. He'll need to build on those successes as he faces another tall fighter, the 6′ 3″ Tad Collins.
Collins will enter the ring seeking to balance his 1-2 record. Fighting out of Modern Warrior, Collins has shown a propensity for working inside with heavy punches to the body, but against a shorter opponent, he might find difficulty in a clinch. That, plus a punch-heavy style that leaves his legs open to attack means Lockley will likely have ample opportunity to batter the legs with low kicks.
Though Collins has more experience in the ring, Lockley's previous outing already taught him how to work against a reach advantage. Lockley seems poised to capitalize here.
---
Be sure to download the Fight For It app on on The App Store or Google Play to pick your fantasy winners at Fight For It X. The pool is free to play and will award the top three scorers with Fight for It merchandise prize packs.