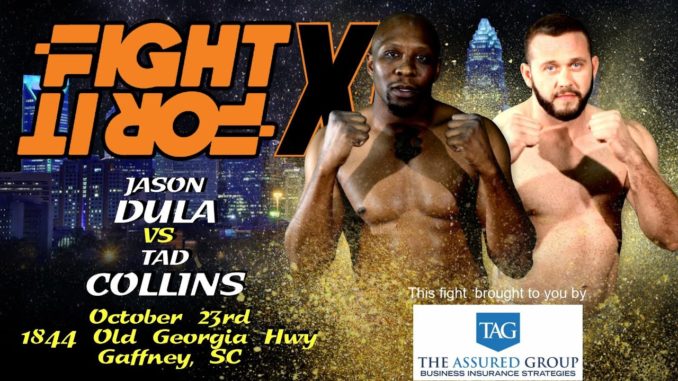 Jason "Victor Von" Dula came into this fight with a new cage name, taken from the comic-book villain Dr. Doom. And with the new name, Dula added a new attitude and a new strategy, as well. Originally, the belief was that Tad Collins would dispatch Dula in the first round. However, Dula had different plans.
For three rounds, these cage giants threw their shots with bad intentions and neither man backed down to the other. Once the fight went into the third round, Collins looked surprised that Dula was still there and doing a fine job of countering with his own power punching. Dula abandoned the leaping flying kicks from previous fights, proving to the Fight For It audience that when he lands his shots, he's got plenty of pop in his hands. 
It wasn't enough to fully deter Collins, who took the decision win in the end. But no matter the judges' decision, it was Dula winning the admiration of the fans.
Looking for more combat sports action? Download the Fight for It App to play Daily Fantasy for Combat Sports on iPhone or Android!