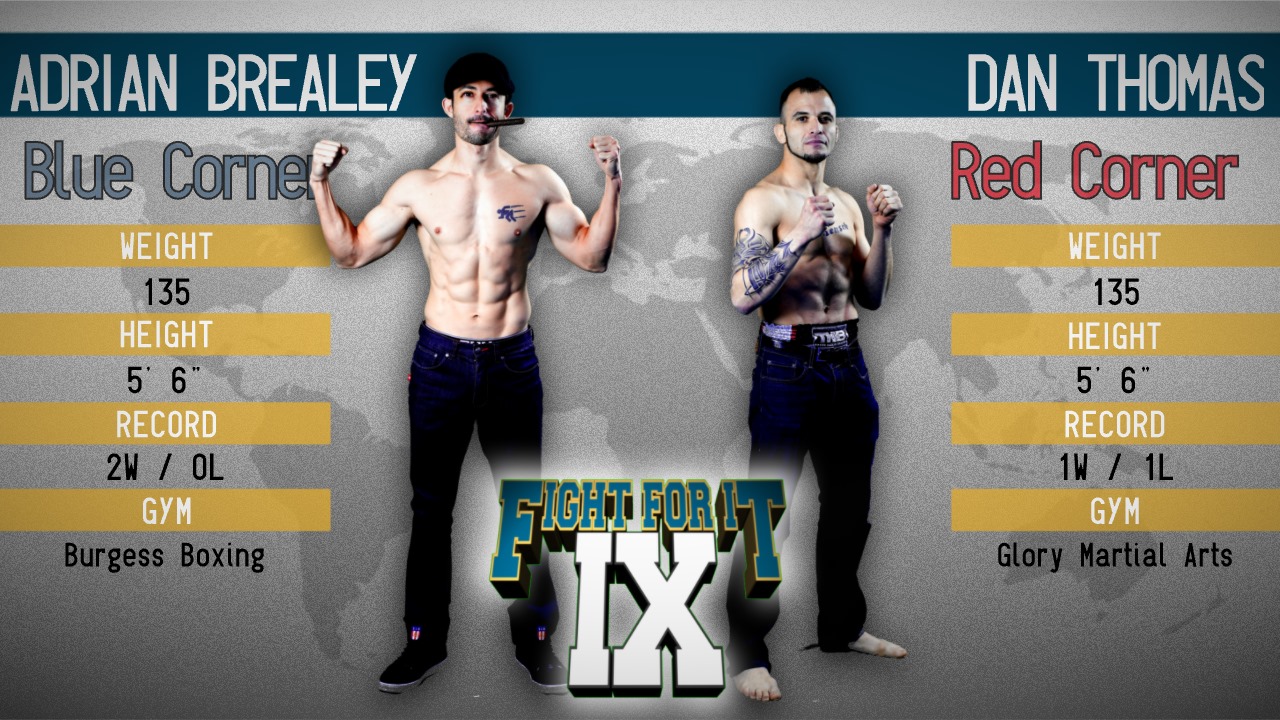 Adrian Brealey entered the cage at Fight For It IX an undefeated prospect out of Burgess Boxing, riding the momentum of two straight wins. Glory Martial Arts' Dan Thomas entered with a split record at 1-1. But it didn't take long for Thomas to take control of the fight when Brealey shot for a takedown in the opening moments.
Thomas caught hold of Brealey's neck and let his opponent fall into a tight closed guard, where he secured and finished the guillotine choke.
With Brealey's tapout, the referee stopped the action only 30 seconds into the first round, handing Brealey his first loss inside the cage, and tilting Thomas back into the win column.