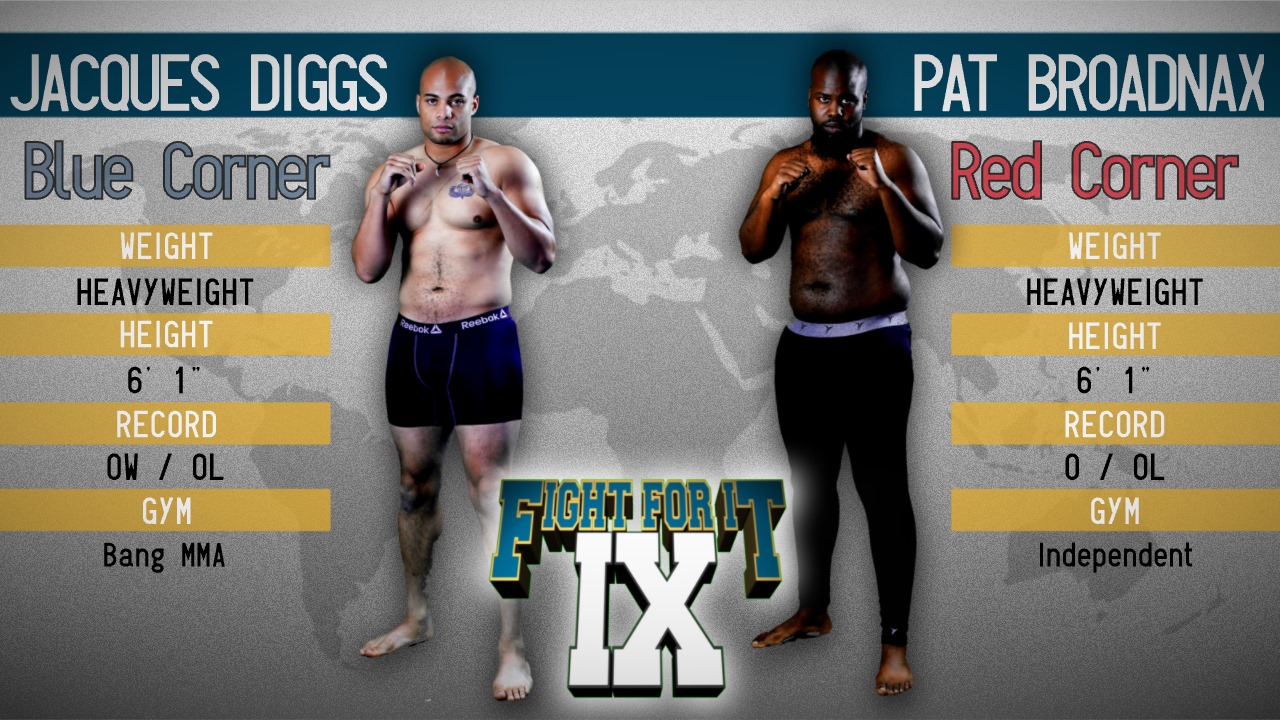 Bang MMA's Jacques Diggs made a fine showing in his heavyweight debut against the independent fighter Pat Broadnax at Fight For It IX. After a measured first round that saw both men trading low kicks and crisp punches as they found their range, Diggs took control in the second.
Working into a front headlock from a striking exchange, Diggs snapped Broadnax to the mat where he maintained top control and, after a brief flurry of ground and pound, secured an Americana and the tap.
Diggs moves to 1-0, while Broadnax proved he could hold his own without a gym affiliation in his corner.