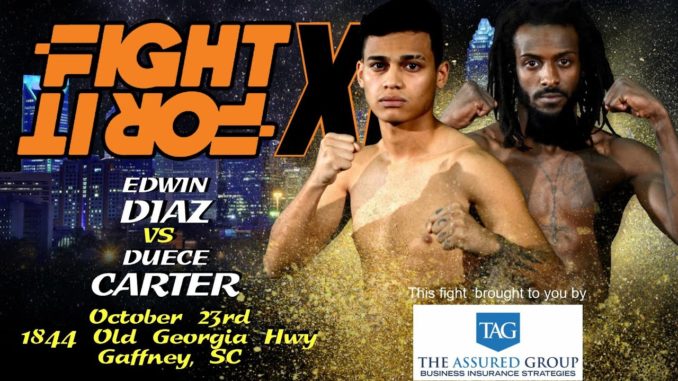 The odds were stacked against Edwin Diaz from the start. The debuting fighter out of Lake Norman Muay Thai took on a big challenge in facing the 3-0-1 Duece Carter, out of Rogue Combat Club. And, as might have been predicted, Carter put heavy pressure on Diaz from the start, backing him up against the cage, unloading punch combinations, and cutting off his exits with low kicks.
Diaz, to his credit, never backed down from the challenge. He kept a solid guard and moved his head smartly, and managed to fire back with a couple swift kicks of his own. But after a standing eight-count in the first, and another in the second, Carter's swarm of strikes proved more than Diaz could handle. Carter claimed his fourth victory with a big finish in the second round.
Looking for more combat sports action? Download the Fight for It App to play Daily Fantasy for Combat Sports on iPhone or Android!