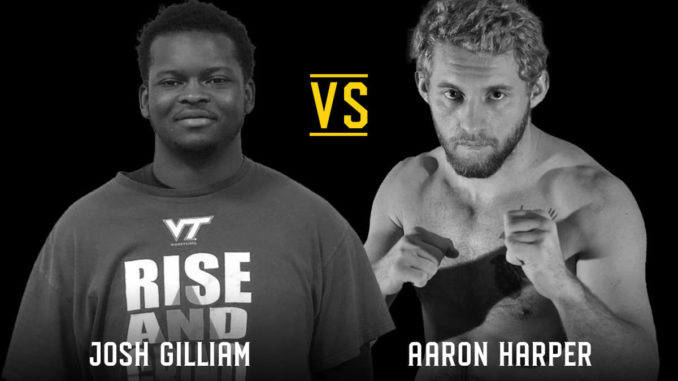 The clash between Josh Gilliam and Aaron Harper in the Fight For It X cage just might be the evening's wild-card bout. Both of these middleweights come from esteemed and well-rounded training camps — BodyShot Combat Club for Gilliam and Ground Control BJJ for Harper.
Little separates them in age or reach, though Harper has four years and one inch over Gilliam. Even their weight-class offers few hints of what's in store. At 185 lbs., fighters can make their name as knockout artists, but the division still boasts agility and speed more akin to the lower weights' precision battles than a true heavyweight brawl.
Since both Gilliam and Harper are making their debuts here, there's no previous fight-footage to analyze either. So our recommendation: flip a coin, then sit back and enjoy the fight!
---
Be sure to download the Fight For It app on on The App Store or Google Play to pick your fantasy winners at Fight For It X. The pool is free to play and will award the top three scorers with Fight for It merchandise prize packs.