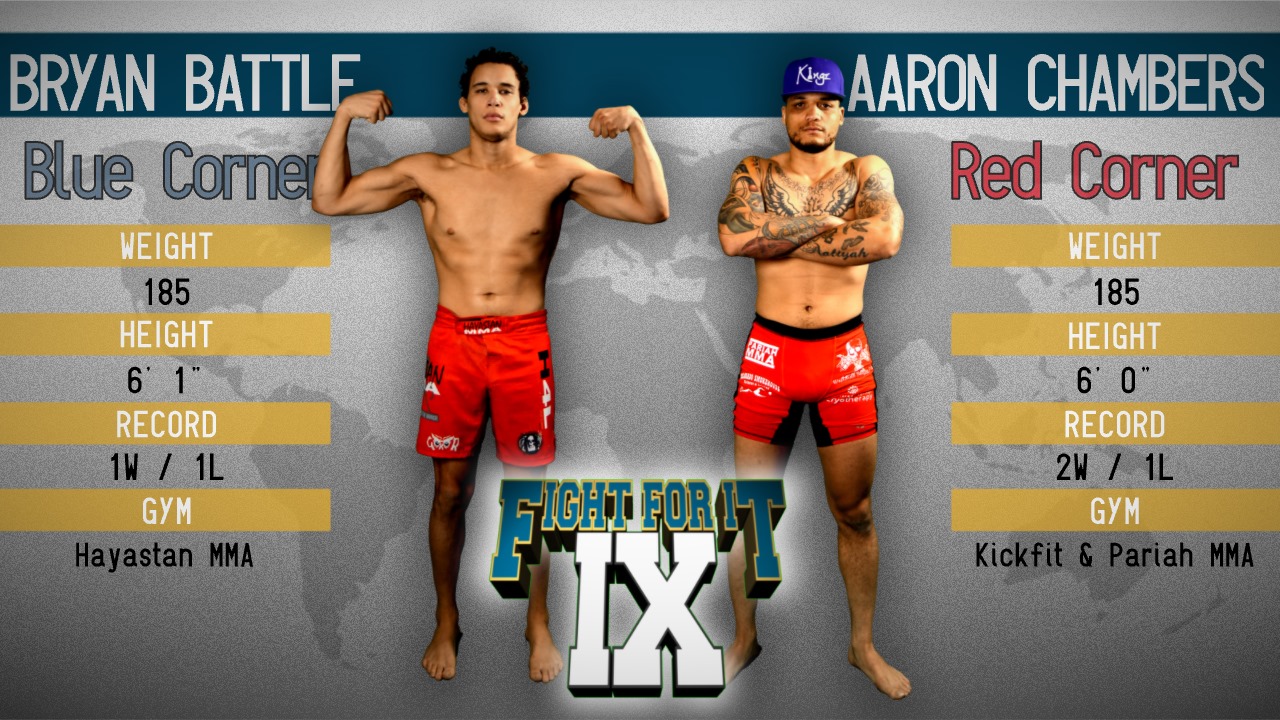 Looking to avenge his first professional loss, Bryan Battle put the pressure on Aaron Chambers from the very beginning of their bout at Fight For It IX. With both men choosing their shots at range in the early going, Chambers drew first blood with a heavy shot that opened Battle's nose. But Battle kept the pressure coming, grinding Chambers against the cage and working toward a takedown at the end of the first. A flurry of ground and pound, and the bell ended the round.
In the second, Battle once again worked Chambers against the cage, grinding in the clinch to wear him down. But it was Chambers who managed the takedown, putting Battle into the guard off of a caught knee strike. From there, Battle worked quickly to secure a triangle choke, which forced Chambers to tap out halfway through the round.
Battle moves up to 2-1 as a professional, while Chambers slips to 2-2.